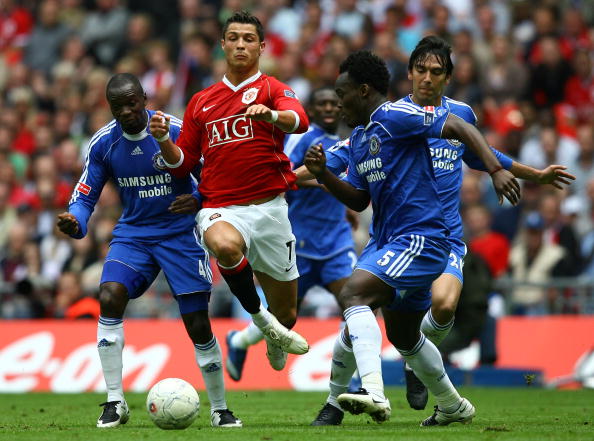 After being booed at every stadium this past season, Ronaldo showed vastly superior professionalism to expectations and helped Manchester claim the Premiership title. Sir Alex believes this may have been one of the best responses to negativity and adversity he has seen in his career, which is saying something considering some of the gits he's had in his side,
"I think good people respond to adversity very well. Take Eric Cantona for instance, when he came back we won the double. When young Ronaldo comes back we win the league and he is the star of the season."

"They were burning effigies of David Beckham and what I said to Cristiano and Eric was exactly what I said to David at the time. 'They're going to boo you but that's all'."
It's not only a testament to the players but Ferguson as a manager, there's little doubt that he was influential in each of his three national scapegoats as they went swiftly from zero to hero – brushing aside the negativity with ease and confidence. Manchester United fans can only hope that Nani and Anderson set an orphanage on fire and murder some grannies shortly after arriving at Old Trafford, it could mean long and successful careers for both.