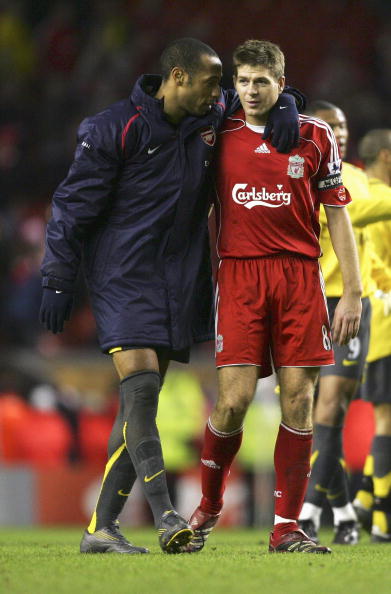 Hey, we may think there's a more chance of Franck Ribery bedding Keeley but according to betmakers William Hill the chances of Thierry Henry leaving Arsenal for Liverpool have literally gotten better,
Hill's spokesman Graham Sharpe explaining: "We started to take calls asking for odds for Henry to join Liverpool a couple of days ago and initially offered 10/1, not believing it was that likely a move for the Frenchman.

"However, after taking increasingly more calls and bets – mainly from the Liverpool area – we have shortened the odds significantly just in case there is something to the story, which has yet to emerge into the public domain."
As long as Arsene Wenger is at the club, there just seems to be no chance that Thierry Henry will be leaving the Emirates after deciding against a move to Barcelona last year. But if the odds are being cut because of bets coming from the Liverpool area, that either means that a whole lot of people have some pretty amazing inside information or a whole lot of people just happen to be idiots.