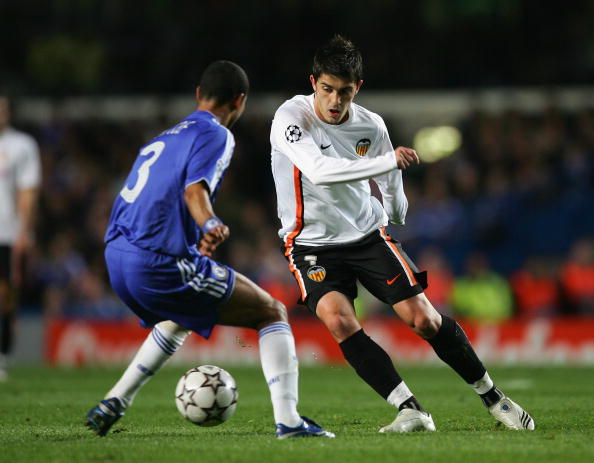 Peter is sick and tired of Liverpool not spilling sensitive information to the press.
One ray of light that came from the Champions League final loss for Liverpool supporters was that we were going to pursue our number one targets and we were going to secure them as quickly as possible. That was what Rafa led us to believe, yet it's now been 2 weeks since his comments and no-one has arrived. Unreasonably impatient you say? Of course, with Manchester United snapping up world class youngsters left and right while we're supposed to be the ones minted – and they're supposed to be the ones with Glazer Debt ™.
At first a sense of frustration overcame me when we were linked to several players and nothing happened. Now I've come to the realization that all of our number one targets must be playing in Spain, where La Liga has yet to finish, ergo our lack of transfer activity. So I'm not the quickest bullet out of the gun but with the positive noises coming out of Anfield from the boss and owners can you blame me?
As a supporter it's difficult to figure out what to believe when it comes to rumours but players that tend to be linked more than once to a club tend to be genuine targets. There does tend to be a lot of smoke and mirrors involved with a lot of transfers and it's very often the case that a player in a contract year will be linked to a host of clubs so that they can get the best deal from their current employers. Rumours also tend to pop up because a team i.e. Liverpool is in need of a striker or a right winger so the papers will link them with every high profile striker or right winger in the hope they get it right. Most of the time the club will come out and deny everything the next day but with Liverpool we tend to be kept in the dark as they don't play this specific game with the press.
This only makes me angrier. So since the club won't help us out, here goes…
So far this summer we've been linked with Florent Malouda, Simao Sabrosa, David Silva, Daniel Alves, Samuel Eto'o and David Villa along with some others that are definitely 3rd or 4th choice players. Judging by the lack of movement I'd have to assume that Silva and Alves are our first choices for wingers with Malouda and Simao being the back ups if the deals don't go through for the aforementioned. With the strikers it's a more difficult situation to judge because it's still unclear whether Craig Bellamy will be let go. Eto'o's name has been branded around lately with a price tag of 35m which is quite ludicrous for a player who will miss two months of the season away on African Nations duty and 2 months every other year. There's no doubting his class, he has bags of pace, killer instinct and the physique to cope with most challenges but he'd be my last pick only because he'll miss 2 of the more important months of the season. This isn't taking into account the fact that he could get injured while away nor the fact that he'll be burnt out by the time he comes back too as there are a lot of games played in a short period of time.
David Villa will also command a hefty fee but I think he would take more time to get used to the Premier League because of his size, even though he did give Carvalho the run around when he played against him in the Champions League. Another striker that has been linked with us is Fernando Torres, who is the youngest of the 3 and with his size and pace would probably be suited to the physical side of things in England but there haven't been particularly strong links lately with him. One player that I would like to see return for a 2nd spell is Stan Collymore, no not really of course, but Anelka would nicely continue the theme of players returning to the club to wear the number 9 jersey. He has pace and power and he seems to have put his tantrums to the side and concentrated on his football. He also wouldn't cost nearly as much as Eto'o or Villa and would need no time to bed into the Premiership or Liverpool.
Other than 2 wingers and a proper striker or 2 I think we have a pretty decent squad with 2 players for each position. A vast overhaul is not necessary. We're a bit thin at centre back but I don't think we can buy a big name for that position who is prepared to sit on the bench. The good thing with Agger this season was that he was still young and not so well known so he knew he had to fight for his place. More to come from him, I feel.
Haggling and gamesmanship be damned, I just hope we see some transfer activity before the end of the month otherwise I'll go off my nut.