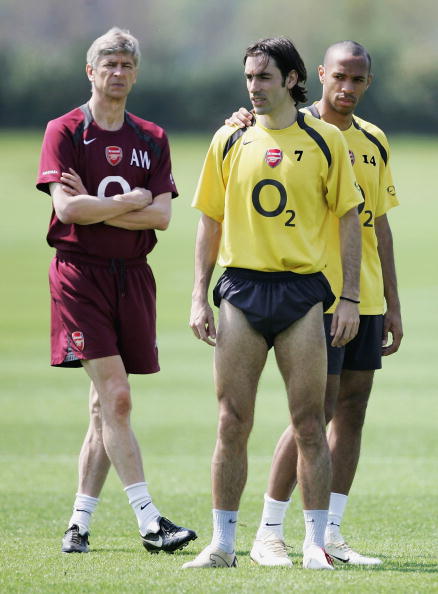 Oh those crazy, passionate Frenchies, always speaking their mind on the spur of the moment. Or is that the Dutch? Whatever…
But ex Arsenal and soon to be effigied winger Robert Pires has come out claiming that Thierry Henry should abandon the club and the Arsene Wenger, who made them both the players they are today, so that he can chase a couple trophies with Barcelona,
"I think Thierry Henry would be very happy at Barca," Pires said in the Daily Star. "I should not be saying this as Arsenal, their manager and their fans are all very good.

"But it would be best for him to make a change. Arsenal are at the end of a cycle. They have signed some good new players but they are still very young.

"Cesc Fabregas is young but he already knows how to play. He is going to be an absolute star.

"The quality of his passing is right out of the Barca school of doing things."
Relying on quotes from Pires in the Daily Star is always fun, and with William Hill slashing odds on Henry going to Liverpool for some reason, silly season keeps getting sillier. But Robbie does have a point. Wenger's side may not mature into a dominant force in the remaining year's of Thierry Henry's career – at least while he is young and healthy enough to be a primary influence and truly enjoy it. Barca, though, are hardly in a state of stablility.
But that's not going to save him from a right beating if Villarreal ever come to the Emirates. A beating right in the face.