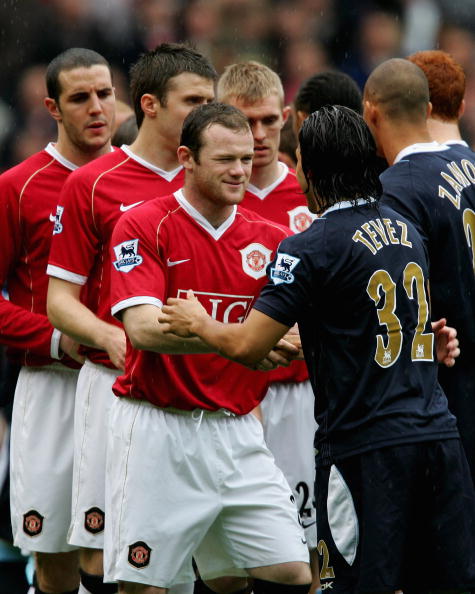 In quite possibly one of the least substantiated rumour source ever, the football blog of the Orlando Sentinel is saying that they've gotten a sneak peak at the back pages of The Daily Mail (err…) which is claiming that Manchester United are looking to take Carlos Tevez away from West Ham on a one year loan deal.
Since beggar's can't really be choosers during silly season, we'll give this one a bit of thought. Tevez adapted very well to the Premiership towards the end of last season, scoring goals, dealing with the physicality and generally showing the kind of talent that made everyone sit up and take notice when the Hammers signed him in the first place. Given Sir Alex's fondness of strikers who can drop deep and help link play, this one makes sense from a purely footballing stance. Also, he is hideous and won't take attention off the more glamorous stars.
But, of course, there are potentially many non-footballing problems with signing Carlos Tevez. Is all the weirdness about his ownership really over? A club like Manchester United does not need to take a gamble on such a signing, and risk finding out the player is actually owned by a pair of monkeys in Cuba – leading to a points deduction. Then again, West Ham were eventually cleared of the worst charges so maybe all is well.