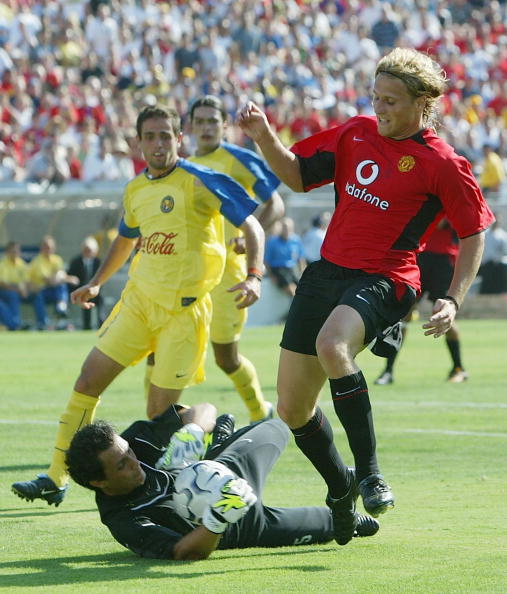 With endless Liverpool rumours, and no Liverpool signings, frustrating their supporters at least former Manchester United striker Diego Forlan has stepped up to deliver some good news – albeit via his agent.
Amid rumours that the Villarreal man could make his way to Anfield his said said,
"There has not been any offer from Liverpool and it's very difficult to talk about what might happen when there isn't an offer there, but things can change every day," Bolotnicoff told The Times.

"If he received a very good offer then he will think about it, but it will also depend on whether Villarreal are happy."
Phew. There's nothing that says "Premiership Flop" like Diego Forlan after he spent his time at Old Trafford firing wild shots at goal and adjusting his headband. He single handedly put many fans off South American players for life, with the phrase "Remember Diego Forlan?" following any transfer rumour from that continent. Yes, he has found his feet as a top goalscorer in La Liga but so did Freddie Kanoute. And he scored like four goals ever in the Premiership or something, at least that's what we gather from the drunken rantings of Tottenham fans.