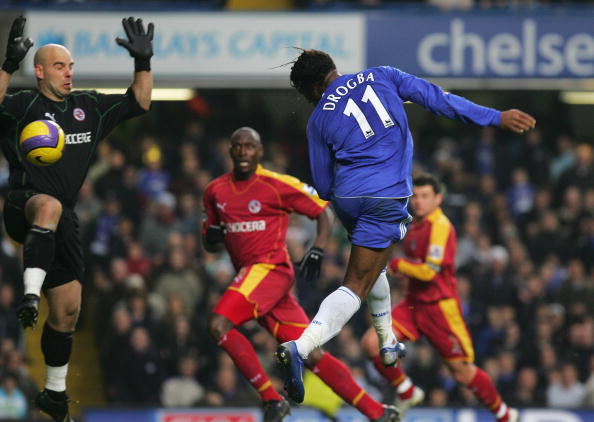 The Sun has been busy printing "quotes" from Chelsea striker Didier Drogba where, while he's been pretty polite, he has been subtly recommending some changes in how things are done at Stamford Bridge.
First, he seemed concerned about the club's transfer ambitions and now he's decided they need to play a more exciting brand of football,
"It would be good to be more flamboyant and daring," he told The Sun.

"We were too careful, too sensible last season. The team needs to be a bit wilder."
Even though Didier, or Didsy to his friends, has been talking about playing for other clubs some day. He seems pretty well committed to Chelsea, and has shown a passion for the club and its success that most supporters would love to see in every player.
We'd love to see a "wilder" Chelsea as well. For all that money they've spent on players it just isn't that fun to watch them stifle the life out of every match, no matter how effective it may be. Admittedly it's the way Mourinho knows how to coach football, and he does it very well, so who can blame him? But if he could suddenly put out a team that played with the same flair and excitement as Manchester United or Arsenal, and still win matches, it would go a long way to cementing his place as one of the best managers ever. After all, his rivals have either failed (Ferguson and 4-5-1 a few seasons ago) or not even tried to change things up when they don't work (Wenger).
It just depends on whether Stubborn Mourinho (who won't change) or Competitive Mourinho (who wants to prove he can do anything) ends up winning out.