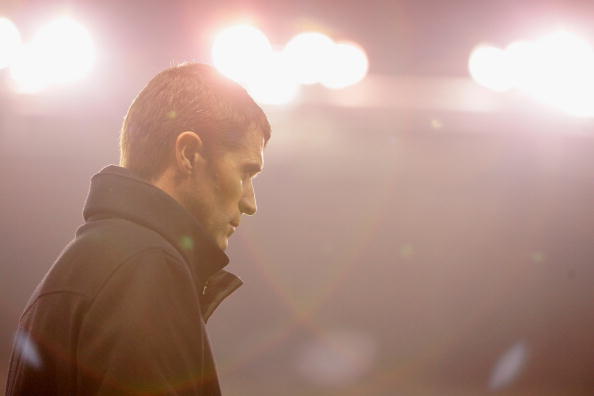 Sportingo.com author Tom Harness considers Roy Keane's blistering start to his Sunderland career.

Being Irish and also a Liverpool fan, Roy Keane as a player always caused a dilemma to me. I despised him playing for Manchester United – yet tried to forgive that when he turned out for his country.
But now it is impossible not to have the utmost respect for what the man from Cork has achieved in his first season as a manager.
When Keane took over, Sunderland had just been relegated from the top league with the lowest points tally in the history of the Premiership. They followed this up by losing their first four games of the season in the Championship and were bottom of the table. This gives some idea of the type of squad Keane inherited.
When he took charge, I thought he might one day be a success because he had learned so much from being Sir Alex Ferguson's voice on the pitch for so many seasons. And he is not stupid; his bust-up with Mick McCarthy and the Irish squad at the 2002 World Cup all came from the fact that Keane thought the players were ill-prepared and did not have enough discipline in training. The results of that Irish campaign proved him right.
But I think what has shocked most people is the way Keane has turned a less-than-useless, no-confidence squad of players into a team who have probably made one of the biggest U-turns in football history. Some people might say he had an advantage in that he used his connections to sign players like Dwight Yorke or get Manchester United youngsters on loan. But that advantage was cancelled out by the fact that he took over the team four games into the campaign.
Keane has done a magnificent job but, like managers before him who have got their teams promoted to the Premiership, his biggest test is ahead of him. Getting promoted is one thing, staying there is another. But who is going to bet against Keane keeping his Sunderland in the top flight?
We have seen him pass one part of his managerial test, being able to motivate his players and get his tactics right in games. But he has a much bigger challenge now. He can motivate the players all he wants but now that he is in the Premiership, he'll have to improve his squad – and now he can't rely on old team-mates or favours from Manchester United.
Like all teams without big money, he needs to find gems in the transfer market and convince them that Sunderland is the club to join. This is going to be a tough test but, looking at the way Keane has adjusted to managerial life, I think he can also pull this off.
Always with Keane there will be the question: 'Will he return to Old Trafford as Sir Alex 's replacement?' I do think he will some day manage United but I also think he knows it's better to let someone else be the follow-up act to Ferguson.
As a Liverpool supporter, it is not easy to write a story about the accomplishments of one of our oldest and deadliest foes. But Keane's transformation deserves plaudits from all corners of the football world and cannot be ignored. The animal of a player who would use any means to win a game has become a calm figure of a manager, as demonstrated by the fact he was out walking his dog, away from the glare of the media world, when his team completed the miracle of getting promoted against all odds.