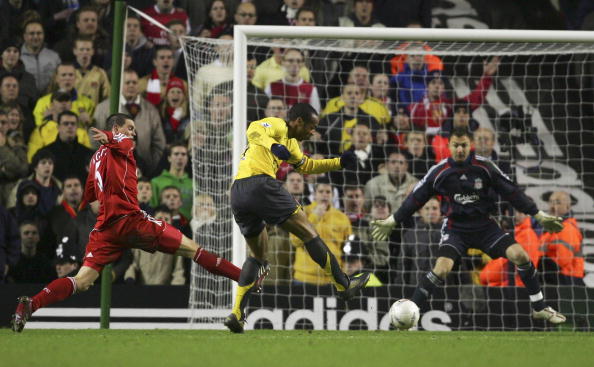 There's no doubt that Thierry Henry loves to be appreciated. The confidence he displays on the pitch, verging on arrogance, the 'You should be used to this by now' gestures he makes after scoring even the most spectacular goal and the fact that he's not afraid to say he's better than pretty much everyone else. He wants to be loved. Adored. Admired. Worshiped. He always bangs on about how his Pappy never told him he had done well as a footballer, so it's not surprising he seeks adoration wherever he can.
The latest bit of flattery comes not from the fans but the constant media speculation linking him to the world's biggest clubs (no disrespect to Arsenal… well, maybe a little) and Henry has been typically vague,
"Nothing is done. I repeat, nothing," Henry told L'Equipe.

"Writing about a meeting that never took place is absolute rubbish.

"At this moment I am an Arsenal player and in the same situation as I was last year.

"Last season people were announcing all over the place that I was leaving. Some people wrote that it would happen for sure but at the end of the day I stayed at Arsenal. It could be the same this year.

"I've not taken any decision and my name is not up on any departures board. If something happens, I will tell everybody."
"At this moment" he is an Arsenal player, "It could be the same" this year… these are not convincing words and we just wonder why he's being so coy. Now, Thierry Henry has ever right to take his time and consider his options whenever he wants. He's also being asked these questions non-stop, it's not like he's calling press conferences just to feed us small bits of information for a laugh. He's also just being completely honest, so we can hardly fault him for any of this mess.
But we just get the feeling he's loving every bit of it.