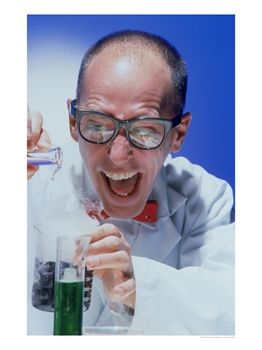 Trying to apply science to what happens in Premiership football seems to be a growing trend. It wasn't long ago that The Times Fink Tank posted a rather controversial bit about the best players in the Premiership last season. It used a lot of fun maths, coefficients and other such nonsense and eventually put out a list that wasn't particularly helpful – and had Arsenal's Alexandre Hleb as one of the most influential midfielders in the entire league.
But this has not deterred other nerds scientists from trying to put some hard facts to a sport that revolves around opinions. A new study has emerged from Professor Tom Cannon from the University of Buckingham has tried to create a formula to accurately rank the Premiership's best foreign purchases last season.
Purchase price, transfer costs, number of starts, total playing time, success brought, key contributions, goals, key events, cards received, impact on merchandising, points won and transfer value were all taken into account to work out the value of each player.
The result? Utter toss.
Firstly, Tottenham and Blackburn strikers Dimitar Berbatov and Benni McCarthy make sense at the top of the list. But the eyebrow-raiser is Javier Mascherano in third place and it's pretty much downhill from there. Idan Tal, who started just four matches for Bolton, is ranked sixth ahead of West Ham's Carlos Tevez, Arsenal's Rosicky and Liverpool's Dirk Kuyt. Unless Tal scored a few hundred goals in his appearances that we were unaware of, winning Bolton the league title in the process, we'd have to question the accuracy here.
THE PROFESSOR'S 'TOP 10 BUYS'
1 Dimitar Berbatov (Spurs, £10.9m)
2 Benni McCarthy (Blackburn, £2.5m)
3 Javier Mascherano (Liverpool)
4 Obafemi Martins (Newcastle, £9m)
5 Michael Ballack (Chelsea, free)
6 Idan Tal (Bolton, free)
7 Carlos Tevez (West Ham)
8 Andreas Isaksson (Man City, £2m)
9 Tomas Rosicky (Arsenal, £6.8m)
10 Dirk Kuyt (Liverpool, £9m)