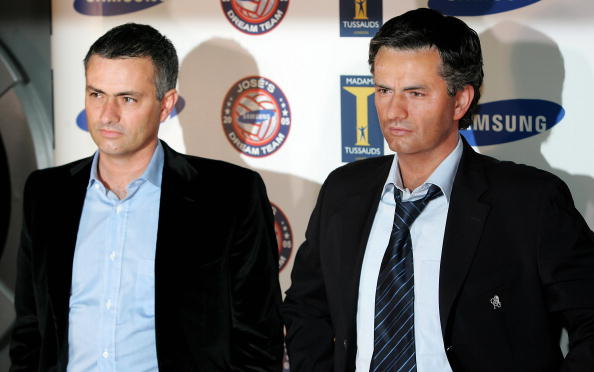 Mr. C is sad to see Chelsea's future jeopardised by two of football's most talented men who just can't seem to get along.

When Manchester United were crowned Champions back in May I, like many others, hailed it as a great day for the both the Premiership and football in general as Abramovich's billions and Chelsea were halted in their tracks. It gave all non-blue fans belief that the Chelsea machine was stoppable, hope that was much needed as more and more clubs are becoming the plaything of the rich and shameless.
Two cups would be a successful season for most clubs, but Chelsea's spending has raised the stakes for what the football world – and many of their own fans – will see as success. The stark reality is that severe cracks are starting to appear behind the scenes at the club that could jeopardise its future.
I was invited Chelsea vs Blackburn a while ago and it was a bit of a corporate event. The late Peter Osgood was the host in our box and it was fascinating hearing his stories and views on football.
Being a Tottenham fan I didn't give two hoots about the game so spent most of the time asking Ossie about various things and what his thoughts were on former Spurs Director of Football Frank Arnesen. The general feedback was that he didn't know what the Dane was still doing at Chelsea given that Jose had such a disliking of the man and resented his role at the club. It was this conversation that stuck in my mind when the press eventually reported that there was indeed a bit of a backroom power struggle.
Jose Mourinho is a very talented manager and it's hard to argue that he knows what he's doing. But I wonder if he is engulfed in so much of his own hype and ego that he is damaging the long term future of Chelsea by feuding with one of the most respected men in his position in all of world football.
Mourinho is a very clever man who manipulates the press and fans to come out smelling of roses every time. But the truth is he is stifling any opportunity Chelsea may have of becoming self sufficient by battling with one of the most influential gatherer of young talent in the world. In fact he may be very carefully shaping the club structure to rely on him above any man, woman or child and hurting its ability to survive and prosper in a World Without Mourinho.
Frank Arnesen in my opinion is the finest talent spotter in the game at the moment and I think it is scandalous how he is being marginalised at Chelsea. Here has either discovered, or won the race to sign, the likes of Ronaldo, Jaap Stam, Ruud Van Nistlerooy, Arjen Robben and countless other players signed for a pittance and sold off for millions to Europe's top clubs. As a Tottenham fan will always be indebted to him for transforming the whole club from top to bottom in 15 months, laying the foundation for our resurgence to the upper tier of the league.
I noticed Jose made some back handed comments in his programme notes before the end of the season where he bemoaned that the club weren't backing him financially in the January transfer window. Moaning about how he was expected to fight in all four competitions with 16 and 17 year olds that have been brought in but weren't anywhere near ready for the first team. But was it really a failure on Arnesen's part to find players who were good enough or simply Mourinho being spoiled by Abramovich's riches and expecting millions more to be spent on quick fixes. Again, Mourinho was concerned about his own reputation rather than the long term stability and finances of Chelsea Football Club. The chequebook has been relatively closed again this off season, with Steve Sidwell arriving from Reading, Tal Ben Haim from Bolton, and Claudio Pizarrro from Germany all on free transfers. You have to wonder if this was what Mourinho wanted or the club needed.
The club have the backroom staff ready and able to keep Chelsea a power in world football without breaking the bank. They also have a young manager who has made his name by building champions.
Too bad they just can't seem to get along.