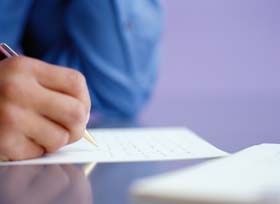 Mr. C continues his Premiership roundup and, with Spurs, Everton and Chelsea out of the way he moves onto the stripey North.
Sleeping giant, like world class, are terms used too often and too cheaply in modern football. Few clubs or players are deserving of such a title, but supporters throw it out left and right in the hope of convincing others, and themselves, that it's true.
Over the years I have heard fans of Birmingham City, Manchester City, West Ham and their likes bemoan that their team's potential hasn't been utilised. But the stark reality is that none of these sides, despite any success they may have, would ever be able to eclipse their more illustrious rivals.
Newcastle United for me epitomise the phrase sleeping giant – a club with a tremendously loyal fan base who haven't had a domestic pot to cheer about in over 50 years and yet still turn up, year in year out, in the hope that this appalling statistic will come to an end.
With a new owner in place, I wonder if it's time for Newcastle fans to stop caring about who wears the No.9 shirt and finally prepare to be treated to the sustained period of success that their support so dearly deserves.
It was August 1993 that I first visited St James Park. I was one of 500-plus Spurs fans who had that fearful walk past The Strawberry pub and was practically pushed through the temporary turnstile into the tiny away terrace in the Gallowgate End by police who saw the locals getting restless at the sight of a few brash Cockneys strutting past.
As I looked around the terrace on what was a blistering opening day of the season, the usual enthusiasm seem to be replaced with a sense of fear. You couldn't blame us – Newcastle had steamrolled every team in sight winning what was the old Second Division and on the last day of the season had stuck seven goals past Leicester.
On every radio station, former players and pundits expected Spurs to be lambs to the slaughter up on Tyneside that afternoon in their first game back in the big time. But they gave Newcastle a lesson in what was a very one-sided game. Manager Kevin Keegan graciously said just as much and we Spurs fans left the ground thrilled with the performance of the man dubbed the new Glenn Hoddle – Jason Dozzell. Who would have guessed that Newcastle would have finished third that season and we would end up fighting relegation?
The significance of this particular fixture was it was the start of the Sir John Hall/Freddy Shepherd reign in the Premiership. Now, after 14 trophy-free years, they have decided (after much reluctance in Shepherd's case) to move over and let someone else have a go at creating the foundation from which future managers can build success.
Will Newcastle under new ownership create the same buzz and excitement that Sir John did in the early years where they were challenging for titles? What lessons can be learned from their tenure? What mistakes need to be rectified in order to make this great club move forward?
When I look at Newcastle in their current plight, I see a mirror image of the state my beloved Tottenham were in in the late 90s and the early part of this millennium. It was the usual scenario of appointing a new manager, letting him spend millions on what proved to be average players, him failing and bringing in another new manager who wants his own players. As a result, you are left with a lot of deadwood rotting away at the club on high wages.
There was also a hint of undermining from within the club itself. Shearer was the best striker I saw in the Premiership during the 1990s. But the club's reliance on him in the later years and the supporters' demand that the local hero played every game may have been to the detriment of the team. It surely isn't just coincidence that the only two times he was dropped by Ruud Gullit and Sir Bobby Robson, both managers then lost their jobs shortly after.
When Frank Arnesen arrived at Tottenham, the first thing he did was to remove all the dead wood and in particular certain senior pros like Darren Anderton and Teddy Sheringham. Hoddle was shafted good and proper by those two players after he questioned their professionalism after the Carling Cup Final against Blackburn. Like Newcastle, we had a mix of one or two talented players with a few youngsters who made up the basis of the team. But there was never any way Spurs were going to establish themselves into challengers for any of the domestic cups. We made a conscious effort after Hoddle was sacked to change the whole constitution of our club and just bring in a Sporting Director to deal with transfers, while the coach looked after the playing staff.
With Mike Ashley and Sam Allardyce in place, all the noises from St. James' point to a similar shake up from top to bottom, and maybe finally giving those Best Supporters Ever ™ something to genuinely be happy about.