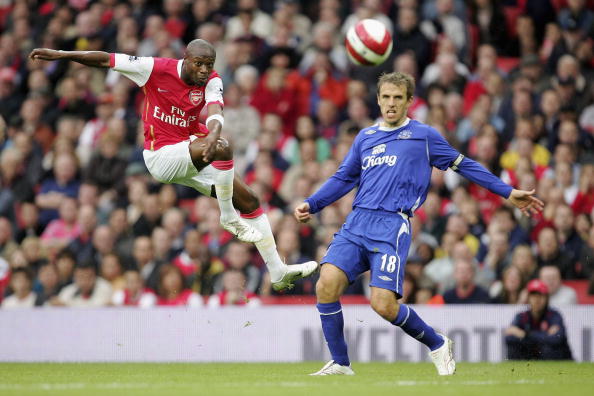 While at Chelsea, William Gallas moaned all the time about various things. Not playing at center back. Not being respected like the other players. His head being too shiny.
After enough moaning he finally got his desired move to Arsenal, where he now moans all the time. Too many young players. Crap medical staff. Not marking people at corners and, apparently, lack of activity in the transfer market.
"What is sure, it is that several players are questioning the club's future.

"Around us, all the teams are recruiting but what is planned to compensate for the departure of Titi Henry?

"I am not at Arsenal to play for third place. It is necessary to recruit players of reputation because the young players have many qualities but the season is very long.

"The young players are thirsty for victories but Arsenal must obtain results to gain titles. If not, one will have to change policy and do the same as the other teams: recruit with more means.

"I will have a discussion with Arsene Wenger and board members to know the objectives of the club this season and what they wish to set up to build an even more competitive team."

He added: "Today I am at Arsenal but I do not know what can occur tomorrow.

"All happens so quickly in the world of football."
Well if that isn't a threat, we don't know what is. Except for that time when our mate Tim Matthews said "Put a pube in my curry again, and I'll kill you."
Also, call us crazy, but that bit about "several players are questioning the club's future" doesn't sound very good.