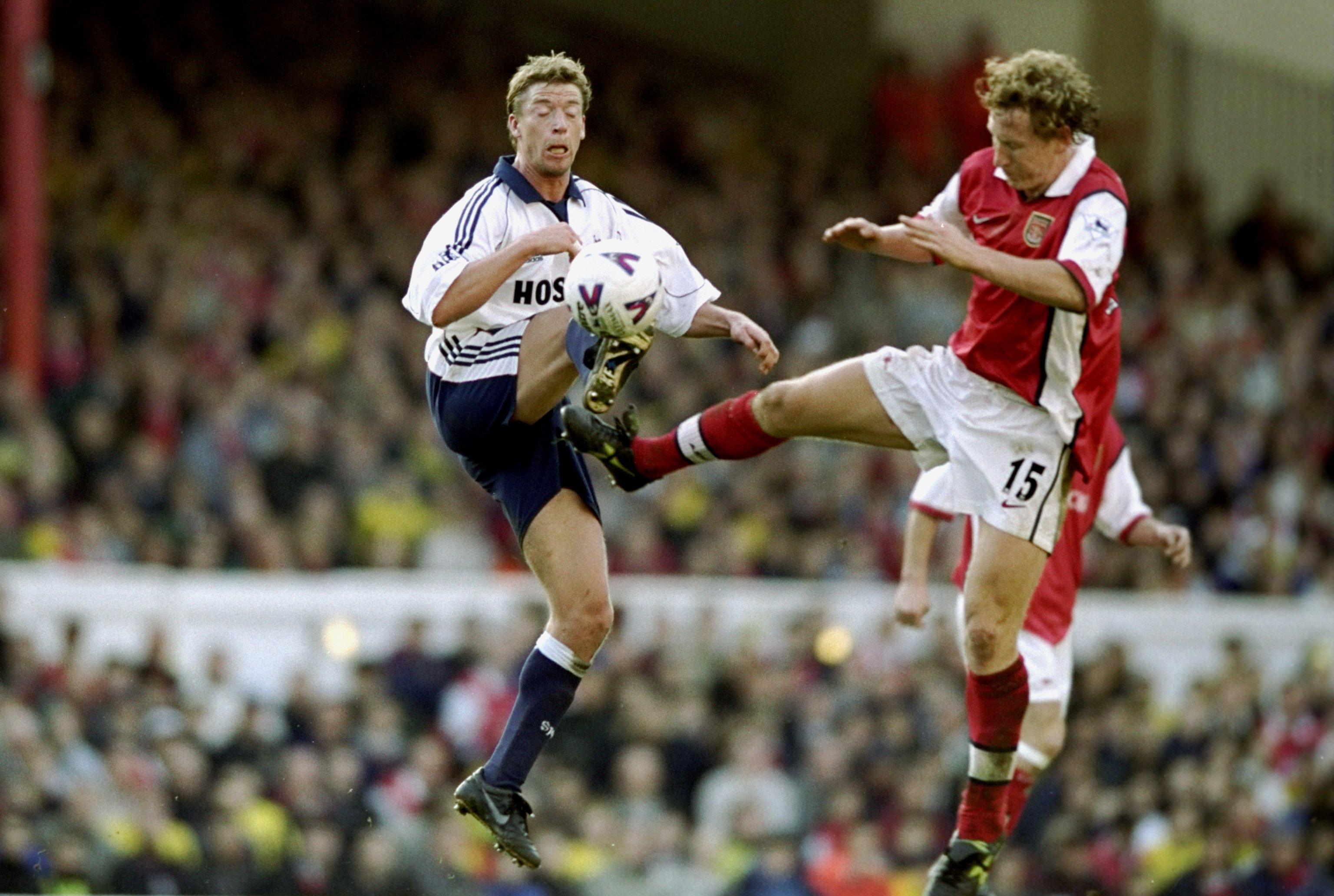 With Jamie Carragher at the front of the news, Mr. C looks back at the credentials of Spurs' own grafting hero.
When Jurgen Klinsmann was asked in January 1999 what he made of Tottenham's new import from Borussia Dortmund that he could respond with was: "He has a big heart"…not quite the endorsement most Spurs fans were hoping for but you have to hand it to our former striker, he got it spot on.
Steffen Freund gave absolutely everything on the pitch in terms of blood, sweat and tears, the problem was he was simply awful having no ability no ability to pass a football, shoot straight and tackle. He actually gave every person in the stadium the belief that they could still make it as a professional footballer, you would be hard pressed to find a worse midfielder to don our famous white shirt in the last 20 years.
I had the misfortune of being at Old Trafford a couple of years ago when word got round that our not-so-German enforcer was in the crowd. Spurs fans flocked round him like flies at a picnic and while it was nice to see an ex-player making an effort to watch a former club, I failed to see how he deserved such adulation from the fans. Would Ramon Vega or a Goran Bunjecevic have got the same treatment? They were just as useless.
I appreciate at this point a few Spurs fans will be spitting blood, but at the same time these are probably the same fans who have been content with mediocrity for far too long. To those fans: What did Freund ever do to deserve such praise? Was it the fact that he pumped his arms at fans at every given opportunity?
You see, in my book players earn respect on the pitch. Did you ever see Gary Mabbutt, Glenn Hoddle or Ledley King playing up to the fans? They didn't need too kiss the badge or pump their fists, their ability got them respect.
You mention the name Freund to most Spurs fans and many will splutter the word 'legend'. You mention the name Stephen Carr and you will get a response so colourful that I dare not relay it. It is this attitude I don't get and merely serves to confirm why I get so wound up when I see inconsistencies in the treatment certain ex-players get when returning to the Lane.
Carr is a prime example of my argument. Here is a player who gave 10 years to the club, always giving 100 per cent and although his injuries began to take their toll, there is no doubt that at the time of his departure he was one of the top three right backs in the country. He wanted a new challenge (heck so did Hoddle once) and play European football. Who could blame him considering we were a million of miles away from a goal that Newcastle had reached.
As we know the clubs fortunes have gone full circle and in hindsight he may have regretted the move. But doesn't he deserve respect for the excellent service he gave the club? And if so, why the verbal abuse? Maybe he should have run round like a headless chicken while clapping the crowd for 10 years. He may have then got the credit he deserved.