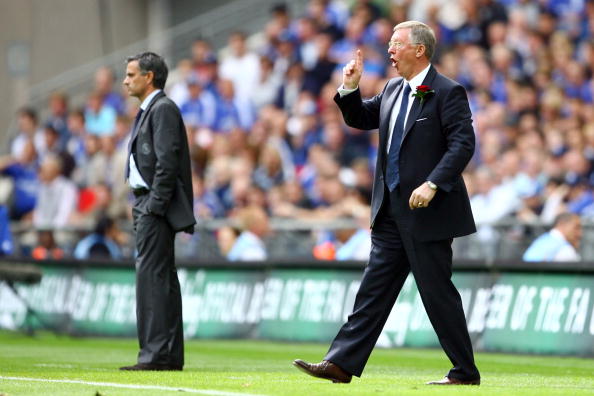 Chelsea's gaffer has decided to hold back this season and try hard not to play up too much to his adoring press, but we'll see how long that lasts. Jose Mourinho was splashed across the tabloids claiming he has had enough of being splashed across the pages of the tabloids. So… that worked out pretty well.
But his professional buddy and sometimes Manchester United boss Sir Alex Ferguson thinks Mourinho may have realised he's been sussed,
Ferguson said: "It's probably a good thing, because he was getting himself into all sorts of difficulties.

"He's obviously not relished the bad publicity. He has obviously learned his lesson a little bit. Everybody does."

"I think he's realised that everything he tries is just for a reason and to suit himself," added Ferguson.

"Maybe he has realised that everyone has cottoned on to that, and that it doesn't have the same impact. They're not stupid.

"I do like Jose. He came over and brought a bit of colour.

"He did really well on the publicity side in his first year because he was brash, young and making all his comments – and he endeared himself to a lot of people."
Jose will do well to let Sir Alex's comments fall by the wayside, and we will eat our own pancreas if the two of them manage to avoid harranging each other this coming season. Unless somehow Arsenal end up topping the league from beginning to end, then they might shift their focus.