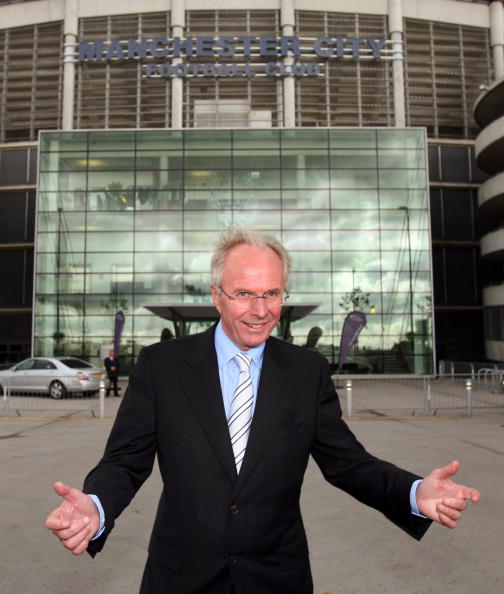 City haven't been mentioned in many of the "Who Will Finish Fifth?" conversations, normally Tottenham, Newcastle, Everton, Aston Villa and Blackburn but we're guessing that won't last much longer.
Since Sven Goran Eriksson has taken over, Premiership fans are getting a reminder about what a high profile coach respected throughout the footballing world can do with a little sugar daddy funding. You know, sort of the opposite effect of what's happening at West Ham.
After securing the signatures of solid players like Roberto Bianchini and Geovanni and fending off Tottenham for Martin Petrov, Sven now has some of football's most promising young talents banging down the door at the City of Manchester Stadium. Juventus full back Giorgio Chillieni seems a cert to sign even though the club's first bid was rejected, with the Italian U21 international's agent banging on about how much he wants to move. The "Bulgarian Wayne Rooney" Valeri Bojinov has been snapped up as has Dinamo Zagreb's highly rated defender and FM2007 legend Vedran Corduka. Not a British name in sight, but plenty of talented footballers who would never had thought about Manchester City prior to this summer unless it was during some sort of pointless pre-season friendly.
So hats off to Sven for really reminding everyone of the reputation he had amongst players and clubs prior to being slagged off left and right by the British press, while Thaksin Sinagaihteajrwa is proving that no matter how many drug lords you have executed to get it – footballers will gladly take your sacks of money.
A very, very interesting season is brewing.