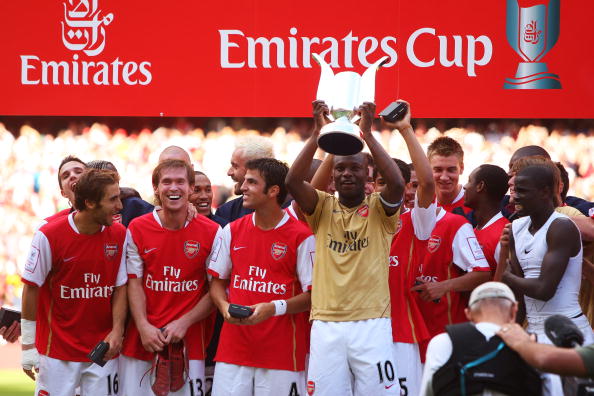 Since arriving from Chelsea, William Gallas has struggled to keep his mouth shut on everything that's remotely bugging him about Life at the Emirates. Medical staff, youth players, lack of set piece defending, questioning his own future at the club, questioning the club's ambition. You know, a real 'team guy'.
And after all that, Gallas would also like to be captain. Cause, you know, moaning is pretty inspirational.
"I am 30 years old and I want to have more responsibilities both for my club and for the national team," he told L'Equipe.

"I am attracted to the idea of giving advice to the youngsters, to leading a group.

"If they chose me to become the captain, I would not say no.

"On the contrary, it would make me very proud to wear the captain's armband for Arsenal."
The weird thing is that Arsene Wenger agrees that Gallas would make a fine leader of men. Others not so much. But since Gilberto was Henry's stand-in last season surely that would be the most logical choice. Although one person less ready to lead Arsenal would be Jens Lehmann, because he's an absolute prick.