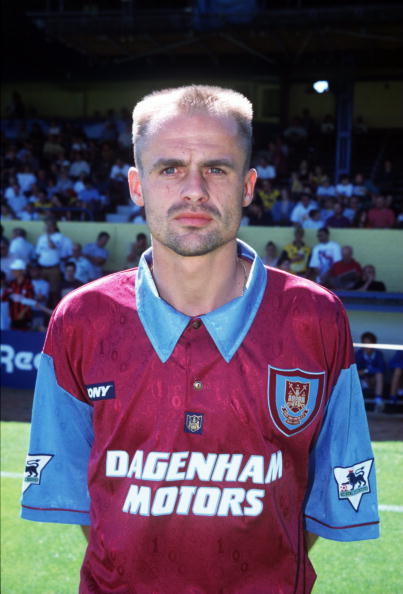 Craig takes a look at some rather bung-ridden perculiar transfers football seasons past.
As the transfer window enters its last month, teams are becoming ever more frantic in their attempts to finalise their squads. And while the majority of transfers follow the more conventional route of a club paying for a player who they have scouted – there are some which follow a more bizarre route.
There are plenty more of course so feel free to add your own strange deals in the comments:
Ronnie O'Brien – Middlesbrough to Juventus
This has to be the single most ridiculous transfer in the history of football. Having had some success at youth level for the Republic of Ireland, Ronnie failed to make the grade at Middlesbrough and was released at the age of 20. The usual career move at this stage for a player is to drop down a couple of divisions and work their way back up, but O'Brien was instead offered a five-year contract by Italian giants Juventus. After mulling the offer over for all of 3.49 milliseconds, O'Brien joined up with his new team-mates for around the same amount of time before heading out on the first of a succession of loans. He was released from his contract two years early in 2002, and moved to the USA with FC Dallas – presumably taking a wad of hardly-earned lira with him. He's had reasonable success in the MLS and now plays for Toronto FC. He was voted Juventus' greatest ever player after a group of Irish friends rigged the poll. With a transfer policy like that, you wonder how Juventus ever won the Italian title… oh right.
Jean-Alain Boumsong – Rangers to Newcastle United
It's hard to believe now that Jean-Alain Boumsong was one of the hottest prospects in Europe, but in the summer of 2004, when his Auxerre contract expired, he had offers flying in from major European clubs – including Liverpool. However on the advice of his agent Willie McKay, Boumsong moved to the club who offered the largest signing on fee, Rangers. The Rangers chairman, David Murray, said at the time that Boumsong was being signed in order to try and sell him a year later. They didn't even need to wait that long, because after six months of bomb-scare performances for Rangers, Newcastle paid £8m for him to the bemusement of almost everyone. After 18 months of "defending" for Newcastle, he joined our old friends Juventus for around £3m. What were Graeme Souness and Freddie Shepherd thinking of ? Perhaps you should ask Lord Stevens who listed this as one of the transfer deals which required further investigation.
Didi Hamann – Liverpool to Bolton to Manchester City
After seven successful years at Liverpool which yielded nine trophies, Hamann was deemed surplus to requirements 2006's version of Rafa Benitez' yearly squad overhaul. He signed for Bolton on a free transfer – a move which looked like a great piece of business by Sam Allardyce. In fact it was a better piece of business than anyone thought, because just days later he had a change of heart and decided to join Man City, with Bolton landing a £400,000 fee for a player who hadn't even trained with them.
Hernan Crespo – Chelsea to Inter Milan (2 year loan)
After struggling for a second time at Chelsea, it was expected that Crespo would be sold last summer. Instead they arranged this deal with Inter to allow Crespo to see out his Chelsea contract on loan in Italy. Wouldn't it just have been better to sell him to them for a small fee?
Olivier Bernard – Rangers to Newcastle
A decent squad player in his first spell at Newcastle, Bernard left for Southampton after a contract dispute. Six months later he was released and signed a one-year deal at Rangers. At first, Rangers' fans were optimistic about the signing – until they saw him struggling to squeeze into his strip at the photo call. After making only nine appearances in the 2005-6 season, he was made surplus to requirements and left on a free. He was all set to join Leeds before Newcastle stepped in with a surprise offer; clearly they hadn't seen his new-found physique either. Unsurprisingly, he failed to play a single game in his second spell at the club, and was quickly released by Sam Allardyce within seconds of him taking over.
Andy Webster – Hearts to Wigan
When Andy Webster knocked back Hearts' offer of a new contract in 2006, nobody could have imagined that it would turn into one of the longest transfer sagas in history. After the contract was rejected, Hearts majority shareholder Vladimir Romanov insisted that Webster was dropped in favour of players who were committed to the club. This led to Webster and his agent Charlie Duddy invoking a little known FIFA rule by buying out the remaining year of his four-year deal – allowing him to join any club outside of Scotland. However his agent wasn't the sharpest tool in the box and failed to buy out the contract in time. By the time this had been decided, Webster had already joined Wigan – although it was widely believed that they were simply acting as the go-between to allow the player to join Rangers at a later date. Rangers did indeed move for Webster, but were only willing to take him on loan to ensure that they didn't fall foul of FIFA. He was ordered to pay Hearts £625,000, but the Edinburgh club want £5m which they claim was the player's value. He hasn't played a game for Rangers since joining.
Carlos Tevez and Javier Mascherano – Corinthians to West Ham
When the two World Cup stars joined West Ham on permanent deals, it seemed to a lot of people that something dodgy must have been going on. We now know they were right. There's not much to be said about the deals that hasn't already been repeated ad nauseum on Sky Sports' Tevez channel – so I'll just use this moment to stake a claim for my ownership of 0.034 per cent of the players which I bought off a guy at a market for some magic beans.
Harvey Esajas – No Club to AC Milan
Had Esajas not been friends with Clarence Seedorf, his career would have ended uneventfully at the age of 27. In 2001 he left Spanish club CD Mostoles to join the circus and disappeared into obscurity. However in 2004 he visited Seedorf in Milan and told his friend that he wanted to play again, at which point Seedorf joked to his Milan boss Carlo Ancelotti that he could have a free defender. Ancelotti allowed Esajas to train at Milan in order to help him return to fitness, and Esajas lost two stone in just three months of training. But better was to come, as the former lower league journeyman was offered a contract with the Italian giants to the astonishment of everyone (including Esajas and Seedorf). He only played once, but was part of the squad which travelled to Istanbul for the 2005 Champions' League final.