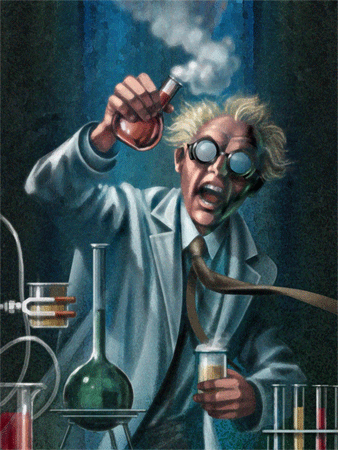 Peter brings you part 3 of his Premiership preview. Click here for part 1 and part 2.
---
Liverpool
Probably the highest profile transfer of the summer was Fernando Torres' switch from Spain to Liverpool (I said high profile not most annoying to, for any Man Utd fans objecting). Benitez has been under a lot of pressure to produce a high profile signing since his arrival in 2004 and this seems to be the one but how effective Torres will be is still a mystery. A lot of people have made a big fuss about Liverpool's spending during the transfer period but the expenditure this summer has been less than that of last year as Benitez has managed to recoup money from selling unwanted players. With addition of Ryan Babel and Yossi Benayoun, Liverpool have strengthened on the creative side of things, something that was severely lacking last season and with the return to action of Harry Kewell the Reds seem to be in a strong position. One major factor for Liverpool this season will be the fact that Steven Gerrard has had a proper holiday for the first time in 4 years and will return fully revitalized and ready to lead his boyhood team to the title they so long for.
Prediction: I can't remember how many times I've heard this is going to be Liverpool's season but Benitez seems to have acquired the players he wanted in the transfer period. The squad is shaping up to be one of the strongest in every position and that's important if you want to be challenging for the title. I know Chelsea and Man Utd fans have been trying to rule out any chance Liverpool have of winning the title this season but I think it will probably be those 3 up there come the business end of the season.
---

Manchester City
Having watched Man City in the transfer period rather closely one can only assume that Sven spent most of his time during his unemployment playing Championship Manager on his PC. I have to hold up my hands and say that I hadn't heard of half of his signings but it seems his scouts have been working hard during the summer to find the missing pieces of a squad that wasn't the strongest in the Premier League. It's always a risk bringing in so many players from abroad and one mistake I believe Sven has made is that he hasn't brought in any players with experience of playing in England. He has also lost City's best defender in Sylvain Distin, with their defence being the main reason they managed to survive last season.
Prediction: I think Sven is a good enough manager to keep his team up this season but sadly for him that's all they'll really manage to do. I do believe they'll be quite comfortable and with a good dose of luck, both on the field and their players bedding in, they could break into the top 10 but I wouldn't hold my breath if I was a City fan.
---
Manchester United
Everyone thought that the Glazers buying Man Utd meant that they weren't going to be spending large sums of money in the transfer market. I guess this summer showed everyone that it was all just a big hoax and that Man Utd are loaded! I doubt that's actually the case and that there won't be much more spending in the next few years but Man Utd have done well this summer in bagging the next hot thing out of Portugal and the acquisition of Carlos Tevez who almost single-handedly kept West Ham up last season. That's not forgetting promising Brazilian Anderson and The Canuck, Owen Hargreaves. Tevez's quality is undeniable but where he'll fit in is a mystery to me, as he is far too similar to Wayne Rooney. For me Man Utd needed a target man up front to compliment Rooney, someone like Eto'o or Trezeguet but Ferguson has decided to go with all the hype and get Tevez. It's scary for the rest of the league to think that the team that won the title has probably strengthened the most but in football it's not always about who has the strongest team, it's a matter of finding the correct balance and harmony in your starting line-up. It's the risk you always run when you add new faces to a squad, especially when those players expect to start week in week out.
Prediction: Undoubtedly Man Utd will be challenging for the title again but will the ageing legs of Scholes and Giggs be a telling factor? Both had fantastic seasons last time out but I can't help but think they're just past their prime. Although Ferguson has bought possible successors it's hard to immediately replace such experience. If Giggs and Scholes can recreate their form of last season the title will probably be Man Utd's but if they pick up injuries it could be a frustrating season.