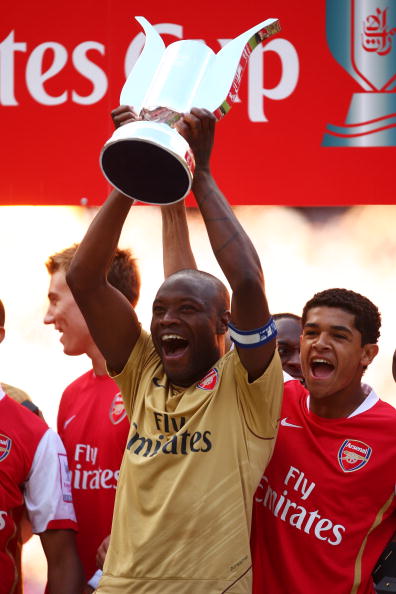 Well despite the fact that some Arsenal fans were convinced Arsene Wenger would never make William Gallas captain, we've found out once again that we fans know f**k all.
A statement from Wenger on Arsenal's Official Site read,
"[The captain] will be William Gallas," he said. "There will also be two vice-captains, Kolo Toure and Gilberto.

"I feel centre back is always the best position to lead on the pitch and it is Gallas who has more experience at the back. But Gilberto has always been a great captain and Kolo Toure has a stature too.

"Aswell I made a decision that I want all those experienced players, along with Jens Lehmann, to be involved off the pitch. Players like Jens and Gilberto can play the role of a club captain. They can have a very strong impact mentally on the team. I want them to take on that responsibility."
Looks like all that moaning and complaining from Gallas this past year has simply endeared himself to his manager. We've had some mates who think Gallas was spot on with his analysis and will be a worthy choice, others think he's a moaning prat and should shut up. This also makes it a fourth consecutive bald captain for Wenger, third consecutive french captain (if you ignore stand-ins) and the fourth consecutive bald black man.
So, good choice?