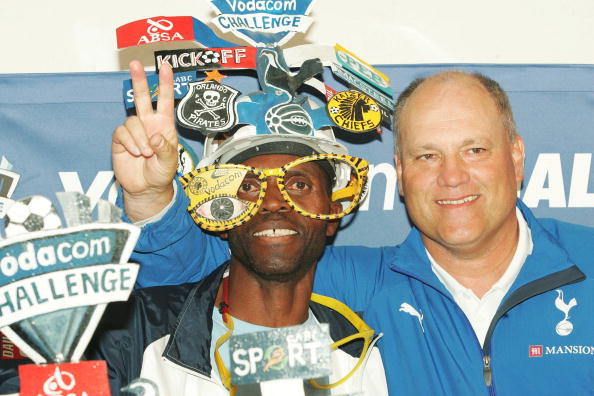 Guest-written by Jay of Park Lane Spurs
No one can argue that Big Martin Jol hasn't done wonders for Tottenham. After years of sitting in mid-table with no real danger of making any headlines, Spurs are in the enviable position of actually being able to fulfill their potential. Jol has two full seasons under his belt. He's made some mistakes along the way, like every manager, but on the whole has really progressed Tottenham Hotspur and even himself as a manager. For the first time since the Premier League was created, we've finished in the top six for two seasons running. BUT, the Dutch gangster-lookalike may have an opportunity at another position come the end of the season. He could well be offered the job of being manager of The Netherlands after Euro 2008. Lord knows, he deserves it. Apart from Frank Rijkaard, there aren't many other top Dutch managers who have made such progress with their respective teams.
Would he consider leaving his throne at Spurs? I don't think so. He has a master plan. And he won't leave until he has achieved something big for Spurs. Whilst integrating into the Spurs environment first as a coach, and then as manager, Jol has soaked up everything that Tottenham Hotspur stand for as a club. He has implemented a playing style that is not just attacking for the sake of it, or for the sake of goals, but also to entertain the fans. Playing with guile, panache and flair is what Tottenham is all about, and every true Spurs fan will accept that whilst the Glory Days are not back yet, the artistry that we see on the White Hart Lane pitch at times is mesmerising, and every club in the league must envy that.
I can't imagine Spurs without him. He's such a top bloke, and he literally makes me fall over laughing with some of his comments. I swear he could be a comedian if he wasn't a football manager.
"It's the same if you told my wife I'm gay. You'd have a big laugh."
And Jol knows his Spurs history, not because he should as club manager, but because it interests and drives him. He knows what's gone on before him and as a committed man, he will endevour to bring silverware to The Lane. Unless things go horribly wrong this season for Tottenham, Jol will still be here next season, he loves this club and is backed by adoring hordes of fans, the chairman and his players. Although a proud Dutchman, he is just as proud of Tottenham. One day he'll get the post to manage his homeland, but not before he stamps his almighty name into the history books and White Hart Lane.