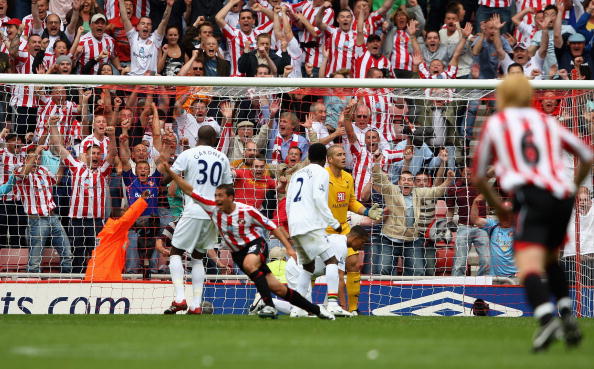 Well, one fan has already professed his love for the Tottenham manager's free and honest speech and Martin Jol delivered yet again after Spurs looked crap and lost to Sunderland become the season's first bottom-placed club,
Jol said: "I can blame the strikers and I felt they didn't work hard enough or move enough. But on the other hand the midfield should have been more creative and they weren't."

"Berbatov is a very good player but I feel we needed a bit more urgency to score a goal against a team like Sunderland.

"We needed to get a sort of cushion and we didn't. We didn't see it coming but if you don't score with the quality we've got it is always possible the opposition will score a goal and they did."
So, Spurs spend 16 million on Darren Bent to give them a supposedly lethal quartet of strikers… and they're already the problem on the first day of the season?
You really couldn't make it up.