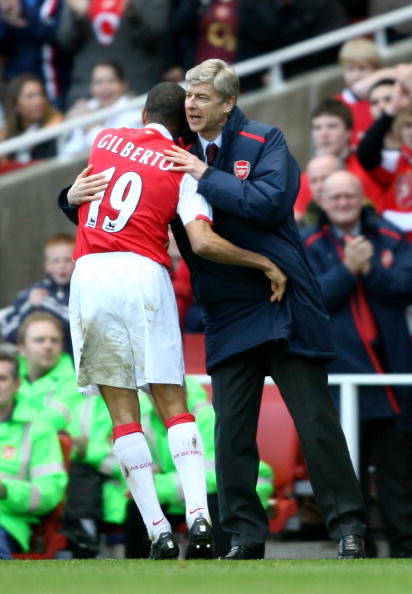 With William Gallas surprisingly named Arsenal captain, despite Gilberto Silva deputising for Thierry Henry all last season, one wondered what the Brazilian thought about the whole thing.
Well, wonder no longer!
"Of course I was surprised because I was captain all last season when Henry didn't play, and after his move to Barcelona I naturally thought I would be this time," He told the Daily Star.

"Arsene is the manager and it is his decision and I have to accept that. Life goes on and I will get on with my job like I always have.

"But I was surprised he didn't speak to me about his decision. He had the time to do it because I was at the training ground before it was made public.

"He didn't say anything to me and I just found out about it that evening when I saw it on the Arsenal website.

"I wasn't upset about not being captain, but I was about the way I learnt about it."

He added: "I will give the same commitment to the club that I always have. This is an important season."
He's always come across as a model professional on and off the pitch, so it does seem a bit off that Wenger wouldn't even talk to him about the decision before it was announced. We always thought ol' Arsene was a master of creating a team/family atmosphere so, like any good father figure, maybe he was just too busy.