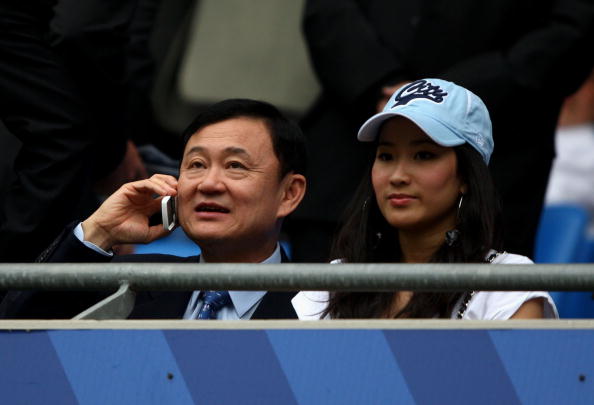 In general, City fans have been pretty bullish about their new owner's "contested" financial status, as well as the accusations of human rights violations back in good ol' Thailand.
The latest turn is an arrest warrant being officially issued for he and his wife,
The Thai attorney general issued the warrant for Thaksin and his wife Pojamarn, in connection with corruption charges over a land purchase deal in Bangkok. The first hearing on the case started today and the defendants' lawyers asked for the hearing to be indefinitely delayed on grounds that Thaksin and his wife felt it was unsafe for them to travel to Thailand.

Thaksin issued a statement which said: "I am aware of the decision in Thailand. I shall consult with my legal advisers and make an announcement in due course."
Now, ignoring the fact that his political rivals have just overthrown him and could just be looking to cause a bit of aggro – is it really not worrying any Man City supporters to have such serious action being taken against their owner, regardless of how well-founded it may be? Rightly or wrongly, there are a lot of people after him.
You know better than most, so fire away…