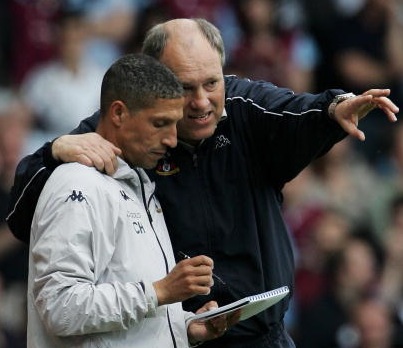 Everyone is looking for reasons why Tottenham look quite so crap, but guest writer The Spurs Wonderkid from TottenhamMassive.com thinks he's got a better one.
As far as I can tell a major problem for Tottenham this season, parts of last season, and many of the past years has been a distinct lack of organisation or discipline in the squad. Set pieces, players knowing their roles, it all seems a bit choppy as though it's 11 men sent out there to do a job without really being prepared for it. During matches, people constantly cry out "What the f**k do they do in training??". And this isn't some knee jerk reaction to dismal performances against Everton and Sunderland, it happens when we're winning as well – something that seems to happen through the sheer individual talent and bursts of inspiration from the very expensive players we invest in rather than cohesive team play. The fact that we still don't seem to know who our our free kick taker is only highlights the lack of a proper matchday plan.
So what is the problem? Well, it's easy to point the finger at the manager Martin Jol or the players, like Jermaine Jenas or Didier Zokora, but why has no one brought up Chris Hughton? The one constant in a poorly prepared Spurs setup for 14 years.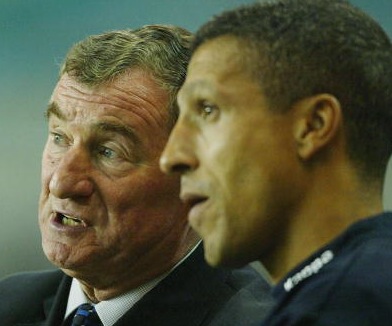 It's a well known fact that many modern managers handle the big decisions but leave the day-to-day training and preparation of the squad up to the assistant manager and his team of coaches. So If BMJ sits down with Chris, works out what he wants the squad to be able to do, and then turns up Saturday to find a steaming pile of toss delivered back to him then it's not entirely his fault.
And maybe it's not Chris' coaching, maybe he killed a gypsy's daughter or ran over a black cat while driving under a ladder. But for whatever reason he has been our "lucky" charm since 1993, roughly when it all went to sh*t.
Why is he still here? Is he the world's greatest coach? Does he have the only set of keys to the manager's loos? Does he keep a secret camera in every Chairman's office to capture footage with which he can blackmail him? Surely one out of the 45,584 managers we've gone through since he's been around wanted to bring in his own man?
The counter argument is that "Oh well Hughton must be great if all these managers have kept him on", but how many of those managers were a success? Or showed consistent sound judgement? If Sir Alex or Mourinho had kept him on and won trophies then good on him, but all this says is that Chris Hughton is highly rated by a bunch of failures. Congratulations.
As with everything Spurs, just add it to the list of bewildering decisions that come from our great club.