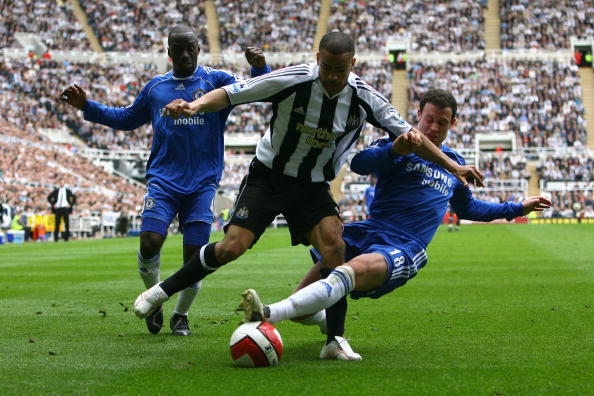 Vote for CaughtOffside as Best Sports Blog at the Blogger's Choice Awards!
Newcastle wanted more money, West Ham wanted their man, and eventually it took around 8 million to put a Hammers shirt on Dyer's back.
Everyone got what they wanted, but did the fans?
The lads over at top West Ham forum Kumb.com seemed very uneasy about spending that kind of money on a talented, but permanently injured/troubled player back when the story first broke. Although some are being a bit more realistic about their chances of getting anyone better.
There's no doubt that Dyer is one of the few players who can tear apart a team single handedly when fit, the only problem is that happens once every 64 weeks or so. Curbishley, obviously, has no such fears,
"We did the medical and everything else 10 days ago, and it's not too late for Saturday," said Alan Curbishley.

"Newcastle changed it at the last minute, so that was disappointing. But common sense has prevailed, and Kieron is looking forward to joining us.

"We are delighted to get the player in. If you look at his history over the last couple of years he missed a lot of games with his hamstring – but once he got it sorted, he played 33 games and scored eight goals.

"He also played for England against Spain, Brazil and Andorra – so he is a current England international, and we are delighted to have him on board."
We're not really sure that any Dyer-related injury should be considered "sorted", but often a change of scenery miraculously cures a chronically injured, but also very unhappy, player. That's what's known as "professionalism".
But what the hell do we know, are the Hammers happy with K-dog?