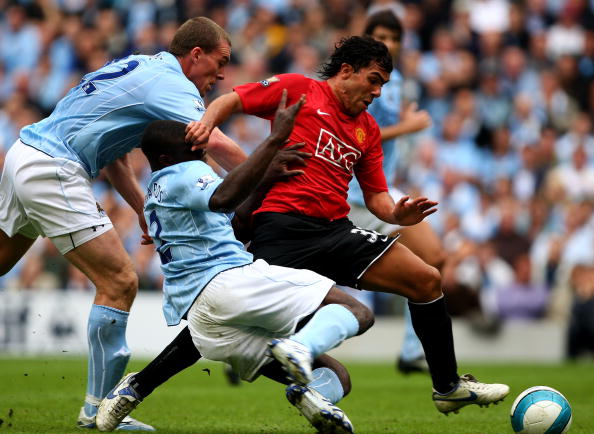 1-0 over Manchester United would have been enough to give recent Manchester City manager's legendary status for years, such has been their utter mediocrity. But today's win has put City on top of the league after three matches and the rest of the Premier League on notice that Sven is planning to remind everyone why the FA gave him the top job in the first place.
And we hate to say we told you so. But not really, because it feels good.
Admittedly, United dominated the game. But they didn't get the points and Sir Alex knows that's all that matters,
"We had an awful lot of chances and played some fantastic football at times but it just wasn't our day," he told Sky Sports.

"The opportunities we've had and possession, particularly in the last third of the field, and we were just wasteful, that's the nuts and bolts of it.

"I don't think you can even say City were lucky because we had so many opportunities to win it ourselves, so it is our own fault, we haven't won it because of our own disappointments in the last third of the field.

"I'm disappointed with the result, there's no question about that, but I can't fault the performance it was outstanding, we completely dominated the football match."
Just like drawing with Arsenal is no longer the benchmark of a good season for Tottenham, things seem to be changing in the northeast as well. We've already set our stall out about City's prospects this season.
When England cut Sven loose, it was amid a flurry of media and fan criticism for the way the Swede had handled his group of allegedly world class players. "Overrated!" they cried, "Not fit to server Ikea meatballs!" they decreed. But in just a few weeks he's managed to turn a squad filled with hastily-signed players into a cohesive unit playing the kind of attacking football every supporter loves. It's a remarkable achievement in every sense.
If Spurs can get back on track and Man City's resurgence, it could be a competitive season like we haven't had in years.