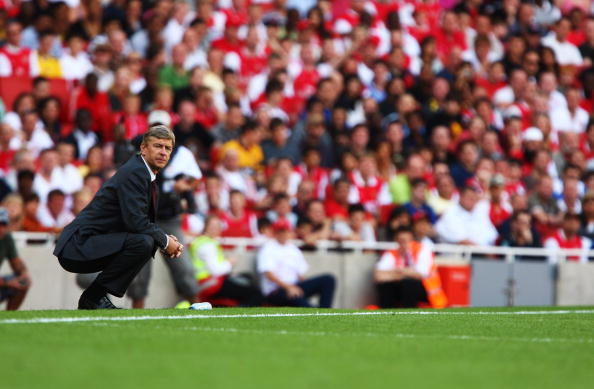 Arsene Wenger yesterday launched a broadside on Mark Hughes' pugnacious Blackburn side after their teams locked horns in a 1-1 draw with Arsenal at Ewood Park.
Blackburn's goal came courtesy of a 'Jens Lehmann Fumble' ™ as he let David Dunne's shot splash off his Teutonic palms and into the net. Arsenal's manager, however, preferred to highlight his opinion that Blackburn bullied his boys to get a result rather than try to match them short-passing-triangle for short-passing-triangle,
The peace loving Frenchman said,
"I felt there was a desire for violence more than commitment in their challenges"
Wenger went on to claim,
"My team showed the correct attitude and we are frustrated because we should be going home with three points".
The key word in this anti-violence plea is clearly frustrated. Surely frustration is the reason for this outburst? Can Arsene really believe that his team were unjustly buffeted around by Blackburn? Has he forgotten entirely about his own one man wrecking unit, Patrick Vieira? Didn't Wenger profess an admiration for Rooney when the ultra-violence loving tyro burst onto the scene? Didn't his new captain profess that a new, tougher Arsenal was ready to storm the Premier League? And does Mr Wenger realise that we are in a country where Dixie Dean once lost a testicle in a challenge, without letting out so much as a whimper?
The "We play beautiful football, so bow to us" attitude is getting tiring and no opposition manager is going to play to the other teams' strengths. As Arsenal manager his job is to do something about it, not point out the obvious for the rest of us.