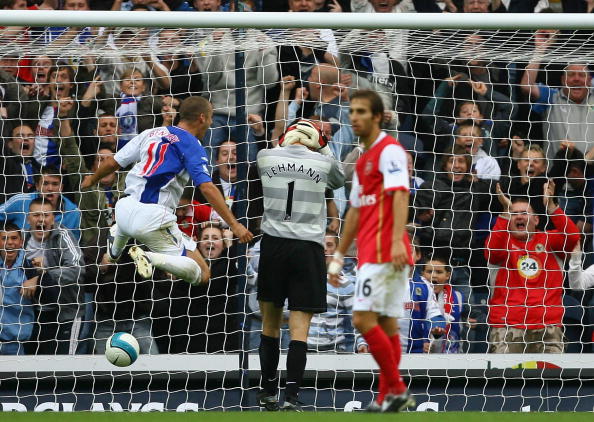 With the Premiership on break, Arsenal boss Arsene Wenger clearly has Germany coach Joachim Loew on his side regarding the use of violence in the modern game. Loew has blamed the fierce tackling of players for his selection crisis for tomorrows game. After the weekends fixtures a clutch of players pulled out. Loew whined:
"Some players think they have won a tackle simply by hacking down their opponent, pulling their shirt or fouling to break up the play.
Steve McClaren, whose biggest achievement in coaching so far has been to transform his mahogany hued teeth a pristine white, also faces a similar selection problem. Darren Bent, Steven Gerrard ,Owen Hargreaves and Sol Campbell are all out, not to mention the absence of Wayne Rooney's mercurial talents.
David Beckham has been seen limping around London Colney, stubbornly fighting against his niggling ankle problem. Beckham's insistence that he can play Germany on wednesday, get some sleep on the plane, and then play an MLS game on thursday shows a refreshing desire to play for England (or is he that desperate to escape the footballing quagmire that is MLS).
Jens Lehmann seems to be the only person trying to create some good old fashioned England-Germany rivalry before this game, Jens said:
We are always successful, not always winning, but somewhere near success or winning, and that is what England are lacking
Jens then went on to talk up wednesdays encounter, and he even had the temerity to mention the word 'embarrass' without referring to himself;
"I think it will be very physical and very intense. There are no friendly games any more because you can't afford to embarrass yourself as a nation."
So, England-Germany, friendly or farce? Both teams have injury lists longer than Ypres, Englands only consolation is a jet-lagged continent hopping limping dead ball specialist, and Germany's only hope is a gaffe-prone keeper seemingly hell-bent on not embarassing himself or his country.