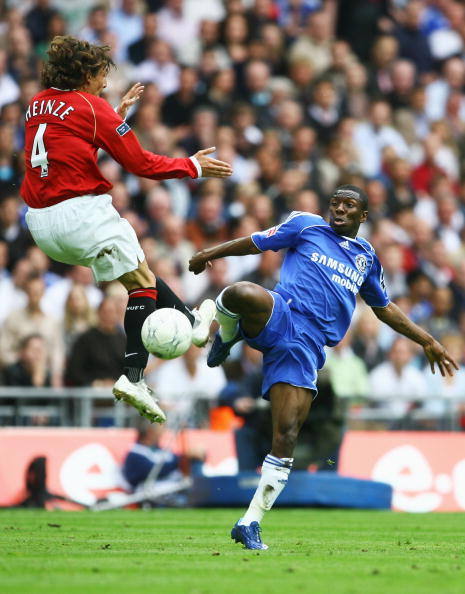 Get a guaranteed 44% profit bet on England vs Germany!
Liverpool target Gabriel Heinze was today told that his bid for freedom had been denied, and that he will be held captive as Sir Alex Ferguson's bondsman for evermore. During Manchester United's loss at the weekend Sir Alex's face took on a particularly stern shade of beetroot. This indicates that he is going to start cracking the whip and he won't tolerate any more backchat from his serfs, especially ones that want to be sold to Rafa Benitez' army of free men.
Heinze's claims that he was given written permission by United to leave should an offer of £6.8m come in were rebuffed by the Premier League arbitration panel, who obviously don't believe that "the air of England is too pure for any slave to breathe". The panel said:
"The Premier League Board-appointed panel have heard submissions of evidence from both parties and has ruled to dismiss the player's case."
Heinze will now have to skulk around Old Trafford, waiting for someone other than Rafa to save him from human bondage. Sir Alex clearly feels that Heinze is one of his best defensive slaves, and if he can't have him then nobody can (or at least Liverpool). Transfers between Liverpool and Man Utd are a rare feat indeed, the last player to do so was Phil Chisnall in 1964.
Is Sir Alex justified in treating his chattel in this manner, or can he do as he pleases with his property?