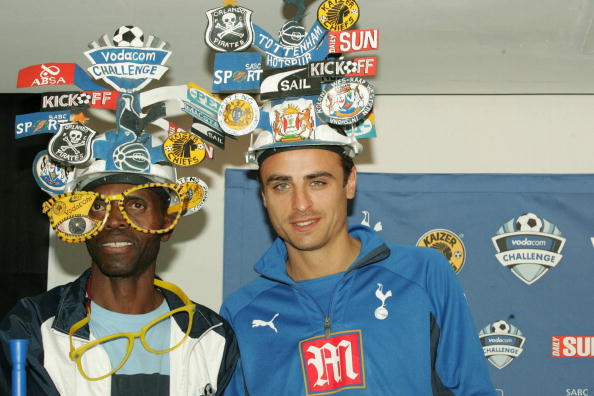 Get a guaranteed 44% profit bet on England vs Germany!
It seems like everybody and his gran is having a good old fasioned rant this week. Next up is Tottenham striker and perennial Manchester United target Dimitar Berbatov, who is standing atop White Hart Lane screaming "I'm as mad as hell, and I'm not going to take this anymore!".
The Times is reporting that Berbatov, who was injured for Tottenhams 4-0 victory, is becoming unsettled by the prospect of every strikers worst nightmare; squad rotation.
The Times also thinks that Berbatov became unsettled by the speculation that United were lining up a huge bid for him in the summer. Really, this is the likely explanation for Berbatov's unrest as he's probably the safest out of all the strikers in terms of losing his place for 'tactical' reasons.
But Is this pure newspaper talk or is there any substance to the theory that Berbatov is unsettled? The press seem very unhappy for Tottenham to have one second away from the spotlight, in the close season they were being talked up as Champions League contenders, after two losses they we're not only claiming that Jol's job was on the line, but that Spurs had already talked to his replacement. Now their star player is in a huff for one reason or another. Jol out, Berbatov out, next it'll be the return of David Pleat.
One thing is for sure, Tottenham are still the best equipped (from a financial and squad standpoint) to mount a challenge on the hallowed big four over a decent period of time, and splitting up the monotony of having the same teams finishing at the summit of the Premier League is surely in everybody's interests.