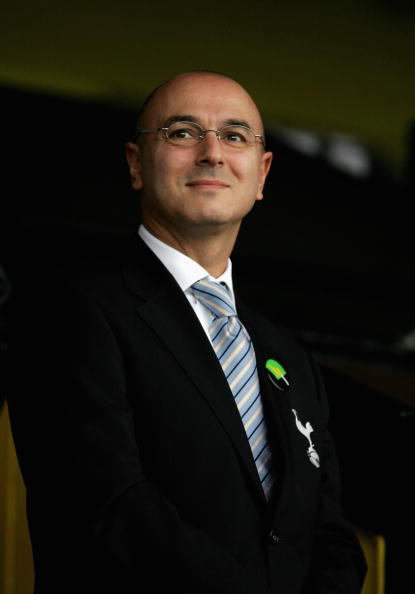 Edward's views on Tottenham have shifted somewhat from disgust to, well, a bit of pity.
A few weeks ago I claimed that I had an irrational disgust for Tottenham, things have since changed. I now have a highly rational disgust for the Tottenham board, and the utterly cack handed way they have handled Spurs in the last few weeks.
As an Everton fan I can appreciate how lunacy in the boardroom can destroy a club. Peter Johnson (dubbed "Agent Johnson" by the Anfield faithful), did a mini-Leeds with Everton, mortgaging their future away so we could buy a cavalcade of stars , after a season we had to sell every single one. Johnson also had the charisma of roadkill, he once took Nigel Martyn to a meat packing factory for contract talks, unsurprisingly Martyn chose to sign for Leeds.
Tottenham have very different problems from this , Levy's demands for Champions League Football are reasonable considering their spending. Going behind Jol's back to court another manager wasn't the big mistake, being caught was. Just like Ashley Cole and Sven have discovered, these things can permanently damage relationships. Levy and his cronies have been caught cheating on their betrothed, and more embarrassing still, their target Ramos didn't accept despite being given a "dizzying" offer.
What is so bizarre in this whole situation is that we are only three games into the league, no-one can predict where a team will finish yet. The Glazer's would clearly find finishing 5th clearly unacceptable, and Man Utd are below Spurs right now, so why the panic? This frenzied approach to running a club leaves me sorry for Jol, and especially the fans. An you'll never guess who's coming to town tonight for the England game, Jurgen Klinsmann.