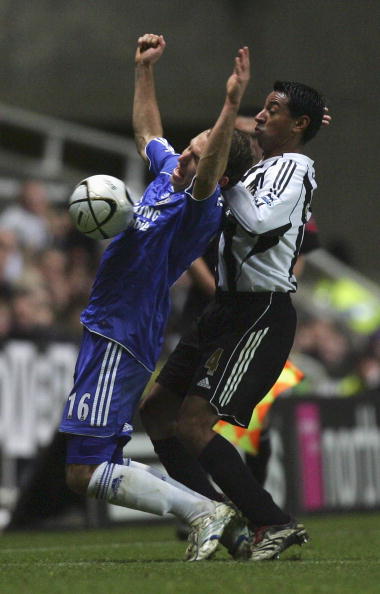 The BBC is reporting that professional diver and occasional football player Arjen Robben is set to complete a move to Real Madrid. The BBC reports that the transfer fee is around £21m.Robben was offered a new contract by Chelsea this summer but clearly felt it was time to move to pastures new.
Chelsea captain John Terry said:
"He's been a great friend to not only me but all the other Chelsea players. We are sorry to see him go but on behalf of myself and everyone else at Chelsea we wish him well."
Real Madrid also agreed a deal for Manchester United's Gabriel Henize, who will no doubt be as relieved as his slavemaster Sir Alex Ferguson that a deal has been ironed out.
It's the first time that Chelsea may have lost a player they didn't want to so, while there's probably no reason to start calling this the first crack in the empire, it is very telling. Although if you have to be one of Europe's greatest and richest ever clubs in order to nick someone off Jose Mourinho, that's also not much of a sign of weakness. Florent Malouda is already in place and brings more solidity and consistency to the role, so Robben probably won't be missed much.
Right?