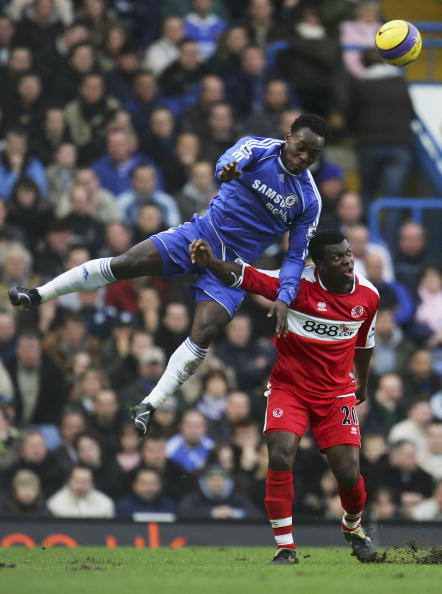 Edward is glad to see Everton splashing the cash again, but is hoping Moyes will get the Yak to work year round to get his money's worth
It has been a summer of protracted transfers for Everton Football Club. The signing of Jagielka, seemingly dependent on Sheffield United's court case against their relegation seemed to take longer than the filming of the Lord of the Rings Trilogy. Leighton Baines' switch from Wigan took an equally long time, weeks were spent haggling over the transfer amount. Manuel Fernandes' transfer is still being analyzed with forensic detail by FA officials,desperate not to repeat the Tevez saga.
Now the fourth of this quartet of excruciatingly long transfer quests, the signing of Yakubu seems to be drawing to a close.
The transfer is expected to go through by this afternoon after personal terms and the second half of the medical is completed today. The Liverpool Echo is reporting that Yakubu will step into the well worn clod-hopping boots of James Beattie by taking the number 9 shirt, and will probably make his debut on Saturday against Blackburn.
There are, however, some doubts over Yakubu, especially surrounding his consistency, or lack thereof. As Tim Sherwood famously said:
"Some games he's like Thierry Henry, some games he's like Lenny Henry"
There is no precise formula for success in football, but Everton have dragged themselves up the league in large part through hard work and a galvanizing team spirit.
Do you think recalcitrant Yakubu, a notoriously "hot and cold" player who usually goes AWOL after Christmas, will be a success at Goodison, or is £11.25 million a tad too much?