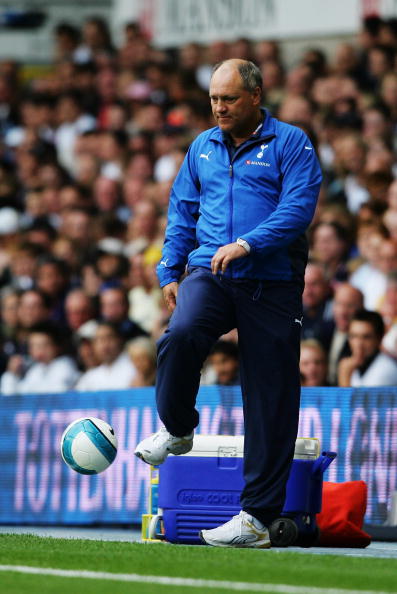 Jason ran through the title race, but isn't sure if Tottenham really better placed than the likes of Everton, Newcastle, Portsmouth or Manchester City to claim a place in this season's Top Four.
A collection of able, but not brilliant players, boardroom disharmony and extravagant spending in the transfer market has long since been a feature of Tottenham Hotspur as a football club. The debate about whether they could break into the top four has been going on for a long time- perhaps originating after they led an injury-hit Arsenal side for large parts of the 2005/06 season before succumbing on the last day to finish fifth. Since then, they have never really looked like taking away that coveted fourth place from their hated rivals. While most expected them to push on last season, again challenging heavily for a top four finish, Spurs fell off the pace, finishing eight points behind their north London rivals Arsenal compared to just a single point difference the year prior.
Despite spending more than £40 million pounds this time round in the transfer market, Tottenham have still not looked any closer than last year to breaking into the top four with their shaky start to the Premiership season. After conceding a last minute winner to a Sunderland side that had just come up from the Championship, Martin Jol's team then went on to be comprehensively thrashed by an Everton side at White Hart Lane. In fact, reports in the media hinted that the win over Derby County was the only thing that had kept Martin Jol his job with Tottenham. Although some would think that the recent win could be the start of a change in fortunes, it appears that the Tottenham board think differently. After publicly announcing that Jol would be staying at the club, they were left with egg on their faces after Juande Ramos revealed they had approached him with "a dizzying offer". Hardly the best news if you're Martin Jol, considering you were lied to and then the board went behind your back looking for replacements.
When you take a look at the Spurs team, it is hard to see how they can finish ahead of the likes of Chelsea, Manchester United, Liverpool or Arsenal. While Tottenham's first choice backline looks stable on paper, their replacements are not up to scratch- shown in some of the shambolic defending we have witnessed this season. Quite a few fans have doubts about goalkeeper Paul Robinson, while players such as Ricardo Rocha, Anthony Gardner and Assou-Ekotto have repeatedly shown they cannot defend. In midfield, even though they have solid defensive players with Zokora as first choice and Huddlestone as backup, they have problems in both the attacking midfield slot and on the wings. Aaron Lennon is the only player they have that can play well out wide, and with the rest only capable of sporadic good performances. As for attacking central midfielders, Jermaine Jenas and Danny Murphy have been inconsistent at best, while promising players like Taarabt and Boateng will take some time to get used to top flight football. Up front is the only area of the pitch where Tottenham fans will agree they have players just as good as the top four, but is it a case of having too much wealth? Berbatov showed his anger when he was subbed off against Sunderland, and one wonders how Jol is going to keep four strikers that would start at most clubs content.
While only deluded fans of the club itself could believe that Tottenham Hotspur Football Club will be able to break into the top four, I feel the most probable way for them is down rather than up – with the likes of Manchester City, Everton and Newcastle all playing better than the north London side.