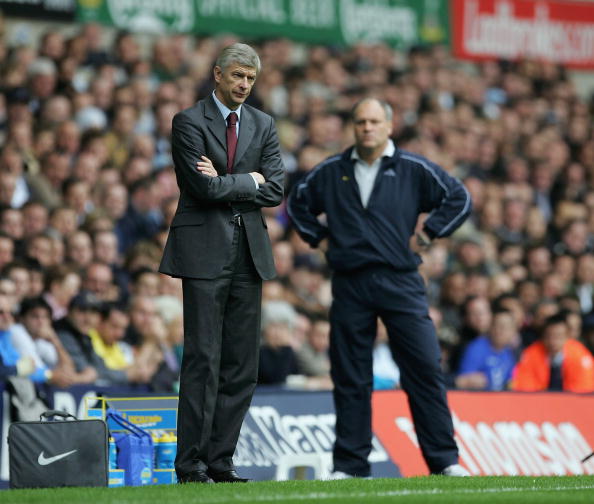 We wish we could stop talking about Spurs, but everyone remotely associated with the Premier League seems to be – so there's not much of a choice.
This time, it's Spurs favourite Arsene Wenger has lambasted those thinking of removing Martin Jol, accusing them of 'impatience'. This follows last week's Primal Scream Therapy session where Arsene accused hard working Blackburn of having a predilection for a spot of ultra-violence.
In what may have been a calculated move that will probably ensure all Spurs fans call for Jol's head, Wenger has given the Dutchman his full backing, not that anyone at White Hart Lane was actually asking for it in the first place.
Wenger said:
"You cannot decide that after two games…You are surprised. I'm not in the best position to make any comment on Tottenham but we are in a modern impatient world…I don't know what's happening inside the club. Frankly, it's not my responsibility. Tottenham are responsible for their decisions and we are responsible for our own. It's not proven that they were talking to another manager but I feel generally that two games is not a lot."
Normally, having your club and board criticise by the manager of your deadly rivals would be met with fierce retaliation. But it says a lot about the whole situation that a lot of Tottenham fans will find themselves siding with the Arsey Warsey.