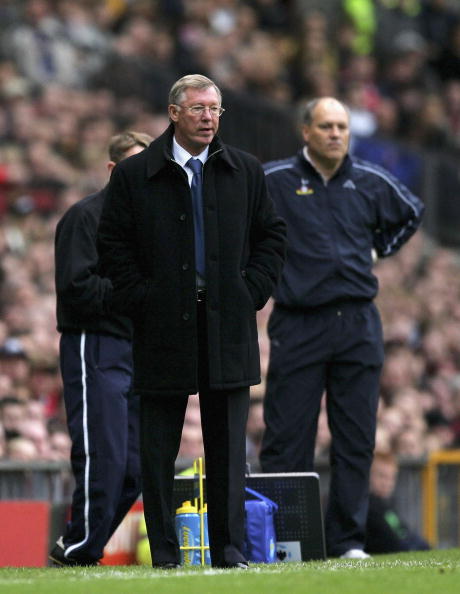 Beetroot faced Manchester United boss Sir Alex Ferguson has fired off a strong claim for sunday's game against Spurs at Old Trafford. United, who could possibly be languishing in the relegation zone by the time Spurs come to town, will – yes, WILL – definitely win according to Sir Alex. The Scotsman confidently bellowed his prediction:
"We will win the game on Sunday…Our performance level will win the game for us. There is no question Tottenham will come here with a great determination to help their manager. But with the ability in this team, I know the results we have been having will not carry on for long."
The Manchester United head honcho then turned his fierce glare to Manchester City and spat out a few more nuggets of wisdom :
"City did not even get a corner…Has there ever been a derby game in history where the home side did not win one corner?"
With that off his chest he revealed that he, like Arsene Wenger, believes thinks that Martin Jol is a cuddly fluffball of distilled managerial nous.
Sir Alex beamed:
"The work Martin has done is outstanding, and he does not need me to trumpet his abilities…In a way, his situation is similar to the one I faced when I came to United in 1986. Tottenham is a club with a fantastic football history. They produce fantastic players. But they have not won the league for 45 years, which creates an expectation. You need time to change round a massive club like that. It is only his second full season. He did a terrific job last year – and he has bought well. I am just sad there is such a knee-jerk reaction in football today."
And with that Sir Fergie stormed out, a knee-jerk reaction to a journo not looking at him with the correct amount of respect.