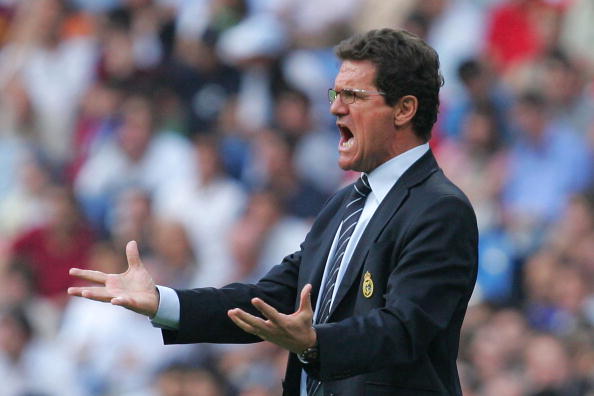 Guest written by ETP of TottenhamMassive.com
The latest twist in the saga threatening to engulf Tottenham's season is that Tottenham delivered a stinging rebuke to Fabio Capello, bespectacled Italian fashionista and serial collector of trophies, when he recently contacted Tottenham in the hope of replacing the beleaguered Martin Jol. The Sun *cough* ensures we get the usual "quotes" trotted out from a 'Spurs Spokesman' who claims that Fabio was politely told to get lost.
Naturally, Capello and his legions of followers have a slightly different take on matters, and deny that any such contact was made. Assuming Fabulous Fabio's word is taken at face value, this smacks of another rather belated attempt to restore Jol's credibility and reinforce his current tenuous standing at the club.
What Jol makes of the latest hoo-hah is anyone's guess, but if Spurs are correct and Fabio's reps did make an approach, does it then follow that they knew Spurs were hunting for a new manager in the first place?