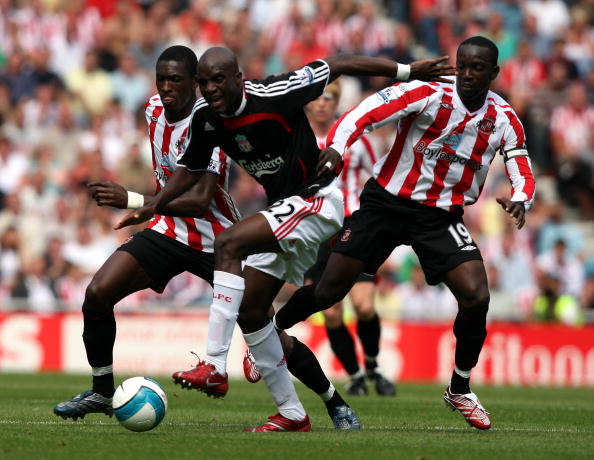 The ever-popular Three Things series has expanded to include matchday action. So while some people saw Sunderland play Liverpool, others didn't, and it doesn't really matter anyway since you know better than they do.
Forget the numptey's at Sky Sports or the nerds at the BBC, here's your chance to tell everyone the three things you learned from this match and see what others thought as well.
From the really poorly formatted match stats below (we're working on it), it looks like Roy Keane's side pretty much got caned. 6 corners and no goals will be disappointing to them, but Liverpool are well coached on set pieces so it's hardly surprising. But tell us the real story in the comments.
Sunderland 0 – 2 Liverpool (Sissoko 37, Voronin 87)
Sunderland Liverpool
Shots (on Goal) 7(2) 20(12)
Fouls 12 12
Corner Kicks 6 4
Offsides 2 1
Time of Possession 43% 57%
Yellow Cards 1 1
Red Cards 0 0
Saves 7 4