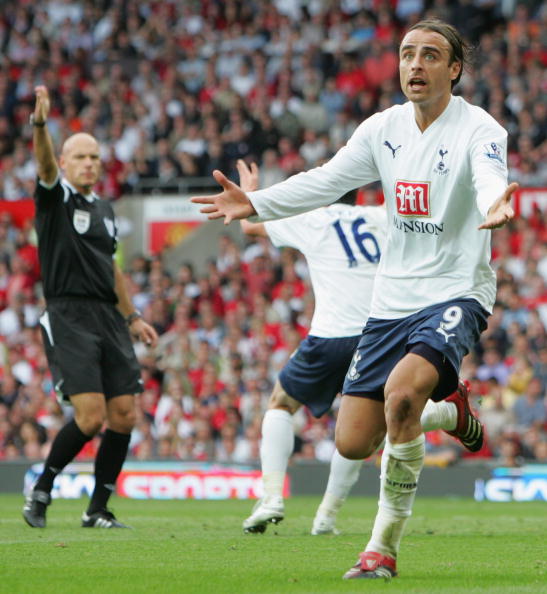 Please vote for CaughtOffside as Best Sports Blog, takes two minutes!
In the aftermath of Manchester United's hard fought 1-0 win over Tottenham, the respective managers unsurprisingly saw Spurs' penalty claim differently
Martin Jol said,
"I felt it was a penalty kick, the lad must be a wizard if he can keep this ball out of the goal," Jol told Sky Sports 1.

"It was a penalty and everyone can say it wasn't, but he used everything – like a keeper, he's not a keeper, he's a defender – to keep the ball out of the net.
But Sir Alex was having none of it,
"At the time they protested so much I thought it must have been a penalty," Ferguson told Sky Sports 1.

"When I see it clearly, and Wes said it himself, it hits him in the chest. As you see it hit him in the chest, his arm comes up and you almost think it's his hand.

"But it hit his chest, I'm sure of that."
After seeing the replay a couple of times, we're still not sure which way to go. It does look like the ball hits Wes Brown's midsection but its tough to say for sure. If only they'd show a proper angle to see for sure, or maybe it's part of some crazy Premier League conspiracy?
DUN DUN DUUUUUUNN!!!!