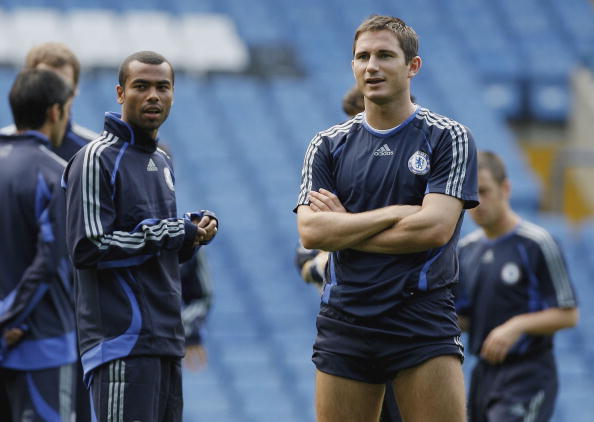 Ashley Cole, the man who nearly crashed his car in shock when his agent reported to him a derisory contract offer, and subsequently hot footed it to Stanford Bridge just to earn a respectable salary, called the fans who booed Frank Lampard before the England Germany game disgraceful.
The underpaid Cashley defended the until-recently underpaid Lampard, and even claimed that he used to jealously watch him back when he was languishing at Arsenal :
"Frank is one of the most underrated players…Everyone gives him stick but I think he's been brilliant. When I was at Arsenal, I used to watch Frank and it was incredible the amount of goals he scored and the number of assists he provides. For me, he's one of the best midfielders around."
Cashley, himself a victim of the cold-hearted 'boo-boys' , went on to say :
"I was there at Wembley. What happened before the game was a disgrace. He got booed when he needs to be shown some respect. Again, he scored for England; he showed so much spirit, fight and belief in himself that he could do well. He is loved here by the Chelsea fans, he always produces the magic and always gives everything."
Indeed, in fact we should throw the Queen into a lake and give Frank his rightful throne.
So do England fans have a right to boo these poor wage-starved players or should we sympathise for their plight? After all we can afford extortionate ticket prices, we should put up and shut up, maybe even have a minutes silence for these players and their emaciated wallets.