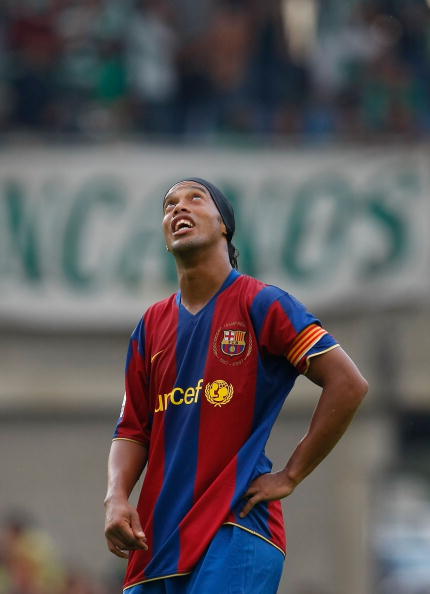 For those of you adverse to wild transfer speculation, avert your eyes…
The Daily Mail is today reporting that Roman Abramovich has had enough of this 'prudent spending' lark, and has decided to open up his gigantic coffers once more. In a story dubbed as a 'SPORTSMAIL WORLD EXCLUSIVE' (which could either mean that the Mail has done some insightful journalistic work or that this story is an 'exclusive' because it is made up), they report that Abramovich is making a huge bid for Ronaldinho.
Apparently Roman has already schmoozed with Ronaldinho's brother (and advisor) Roberto de Assis Moreira, putting him up in a swanky hotel and taking him to his Knightsbridge house for further talks.
Sportsmail drooled:
"Abramovich…is understood to have put an offer to him that would make the Brazil star the highest paid player in Europe….It will dwarf the £130,000-a-week deal recently agreed with captain John Terry".
It's made even more the unlikely by the fact that Chelsea really have fulfilled their promise to temper their spending somewhat, with free transfer signings and the sale of Arjen Robben creating a nice, low net spend for the talent they've brought in.