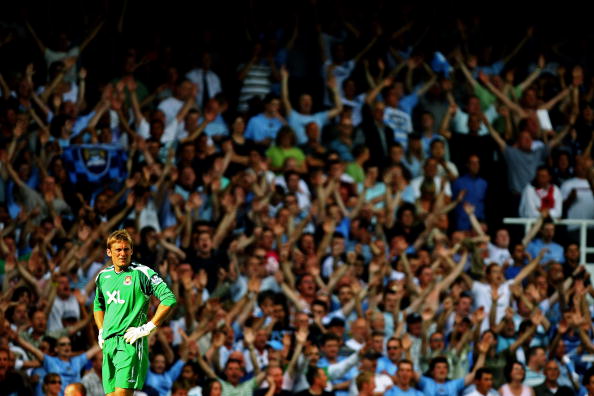 Effra is a little unsure about West Ham's start to the season.
One dire, one promising, and one frustrating performance has already, it seems, divided West Ham fans about what this season is supposed to be about.
Some seem to think that we should be travelling at mega-speed to Magnusson's promised land. Even if they are not quite as deranged in bankrupt optimism as those Spurs fans who think that Levy's inability to trust any manager to choose as well as motivate a team will soon produce glory, these West Ham fans need a serious reality check. Unless and until Dean Ashton returns to anything like full match fitness and his pre-injury form, we have no obvious advantage over any of the clubs who could finish anywhere between 6th and the bottom six.
We can hope that the experienced Premier League performers we have signed this summer will make us less prone to the confidence crises that blighted last season, but these players come with the baggage of being injury-prone. This strategy could go horribly wrong and the season could disappear under a nightmare of crocked hamstrings and groins, but before those who are already mad at Curbishley shout that it is therefore too risky, they should ask themselves exactly what strategy an aspiring club like West Ham should pursue that would have a better chance of success.
Swen's international shopping looks a lot flashier but it is yet to be tested against the endurance demands of the Premier League's winter months,and City's impressive start has been driven by the two products of the club's youth academy, Micah Richards and Casper Schmeicel. It's not exciting, and it won't (thank heavens) be like the roller-coaster of last season, but mid-table mediocrity and a battle-hardened Curbishley ready to move up a level next year is what this season is realistically all about.
---
Read more West ham news comments on the West ham section. 
---
Caughtoffside.com – Sports blog, Football blog offering Football news