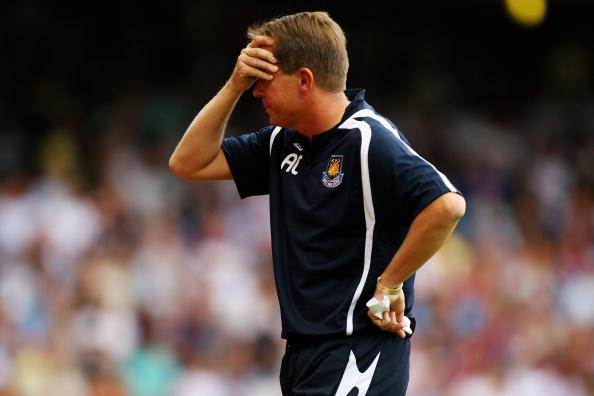 Some casual observers of the Premier League will point out that the famed 'Director of Football' system, employed by clubs like Tottenham, can create unrest of the manager and DoF are not on the same page regarding players transfers. People can be brought in who the manager doesn't want, or the manager may not get the people he does ask for.
It is widely accepted that this kind of breakdown makes success difficult.
So it is rather worrying that, responding to speculation about Adriano, Curbs said,
"I don't know too much about it to be fair," said Curbishley. "I don't know if it is talk to stir things up, if you like, we will have to see.

"I just think it is something that has cropped up. Is it speculation or is there something in it? I don't know."
Fair enough, could just be those crazy journo's making up tabloid headline fodder, right? Well, except for the fact that the West Ham official website says
Following speculation in the press West Ham can confirm we are holding talks with Inter Milan over striker Adriano.

The figures that have been quoted in the media are inaccurate as the possible deal is in its early stages and money has not yet been discussed. The club are investigating the possibiity of a loan deal at this stage,
Yes the deal is in its early stages, but surely it would be a good idea to make sure that your manager even agrees that this is the right player for the club before going out and sparking up negotiations? Maybe he was being coy about it to the press to keep the deal under wraps, in which case the club probably shouldn't broadcast it on their official webpage.