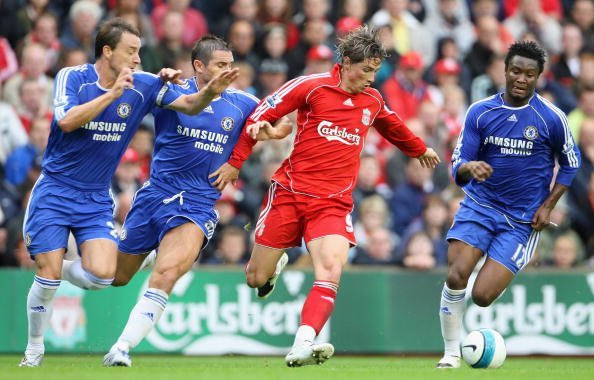 Peter takes a look at Liverpool's transfer dealings so far, and what still needs to happen to see Rafa get his side to the top of the table.

It's nearly the end of silly season and looking back now, I have to ask myself, am I pleased with Liverpool's activity in the transfer market. Am I happy with who we've signed and am I happy that we've done our best in pursuing our number 1 targets?
To his credit, Rafa was very honest after the Champions League final and with the money Hicks and Gillet brought in, along with the extra revenue of selling players and making the Champions League final, he could buy whoever he wanted. He's always made it clear that whoever the player, he's not willing to go over his own estimation of that player. We saw this with both Dani Alves and Simao Sabrosa in previous years. With the arrival of Voronin on a free and Rafa's obvious admiration of Fernando Torres it was always going to be Craig Bellamy out the door first and even though he wasn't given much of a chance, his shenanigans in Portugal spelt the end of his Liverpool career.
As Torres came, Luis Garcia left which was a real shame because little Luis scored a fair share of goals for us and important ones too. But as was often the case from Luis he went from the sublime to the ridiculous far too often, something which frustrated fans and manager alike. The reason was he was reaching a point in his career that he wanted to be playing more and with Liverpool investing heavily he expected not to feature too much. He wasn't to know that Atletico were to invest in all of the available attacking midfielders in Europe, snapping up Reyes, Simao and now Riquelme with Maxi Rodriguez and Aguero already at the club.
I'd fancy my chances breaking into a team with Benayoun, Pennant, Babel and Kewell rather than the afformentioned quartet.
Nevertheless good luck to him and all Liverpool fans will miss him and his thumb sucking goal celebrations. Another player leaving for Spain was Mark Gonzalez, another diminutive left winger whose Liverpool career never really got going. He never really got involved enough and seemed to be too lightweight to survive the rigors of English football. As Garcia and Gonzalez jetted off to Spain Benayoun and Babel came in but Babel wasn't Benitez' first choice, Florent Malouda was but he chose to go sign for the devil, I mean Jose Mourinho in what appears to be a move instigated by money. Now there's a surprise. Personally I'm pleased that we got Babel instead of Malouda, as the big Dutchman is younger, slightly more versatile, can use both feet and although he may need more work to make him a complete player but he has that opportunity now under Benitez. Liverpool have also invested in youth and not only for reserve team players, as Lucas Leiva, Sebastian Leto and Emilio Insua have all featured for the first team.
Obviously the transfer everyone was talking about was Torres and everyone's eyes have been firmly on El Nino at the start of the season and although he's only scored one goal in his first three starts his quality is on show for everyone to see. He's created chances from nothing, burst away from defenders and also most importantly he's contributed to other players getting on the score sheet. One player who has made all the pundits sit up and pay attention is Andriy Voronin who has played well and scored two in two starts so far, after no-one (yes even me) expected him to really make much of a difference. As is the case with most attacking midfielders, Benayoun and Babel have struggled to find consistency so far and it could be until the New Year or even next season before we see the very best of both. The one position that Benitez hasn't strengthened is at centre back, with the Gabriel Heinze debacle depriving us of the services of the versatile Argentinean. It's hard to believe that Benitez didn't have a back up option but from the looks of our inactivity that appears to be the case.
So who's left?
Surprisingly we've been linked to Julio Baptista who we've apparently offered 13.5m pounds for but it could all be a smokescreen that could actually see Gabriel Heinze actually arrive at Anfield, albeit rather belatedly! It's rather far fetched but so is Rafa Benitez throwing away 13.5m pounds for the bumbling Brazilian. Yeah ok so he scored a hat-trick in the Worthless Cup at Anfield, did Arsenal go on to win it? No so it was all in vain. I'm sure it's not the end of all the transfer nonsense but hopefully it's just the Spaniards trying to sell some papers!
This has been by far Liverpool's most productive year in the transfer market and the first time since Benitez took charge that he's more or less bought the players he wanted rather than the players Moores wallet could afford.
With the amount of talent coming in and the deadwood going out I'd have to give us an A- with the only blotch on our record being the lack of cover at the back.