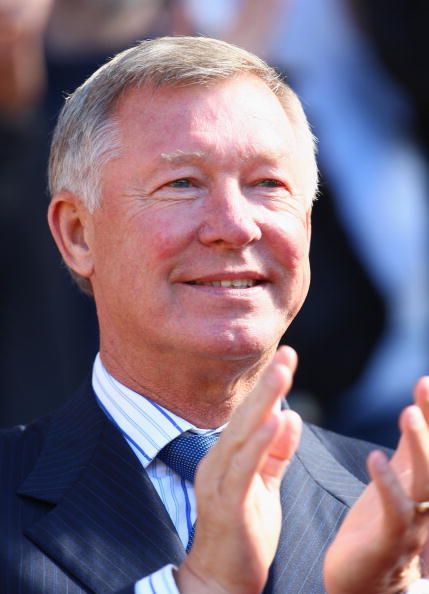 Cardinal Richelieu, 1st Chief Minister of the French King in the 1600's, was nicknamed "Old Rotten Arse" by his jealous peers, making fun of his cantankerous personality as well as his piles "problem". I always felt that Fergie warrants such a nickname, his perma-pissed-off state surely could only be induced by a harsh case of piles. But now it seems that Sir Alex has realised the benefits of a good soft loo roll over plain sandpaper.
In an interview with Sir "Rotten-Arse" Alex, set to go out this evening on Setanta, TV legend Des Lynam probes the gruff Scotsman, asking him whether he induces trouser-wetting fear anymore. And the answer is no.
Old Rotten Arse said:
"I don't think there's the same fear, they treat me more like a great uncle. Some of them can't believe that I've been here for 20 years — Nani is only 19."
When Des asked him if he had softened, he had to clarify that he didn't mean stool, in which case Sir Alex said:
"Oh yeah. Maybe not if someone gets my back up, you still go mad. I've made this point to Roy. He said to me, you've changed and I said you have to change, Roy, otherwise you'll kill yourself."
He then went on to talk about fancy wine and helicopters(!):
"I don't think I've changed that much, although some people may say I've changed because of wealth and the quality of wine that I drink, but I don't think that's down to your personality. You may as well enjoy yourself when you have to enjoy yourself. I took a helicopter down to Peterbor-ough the other day and Mick Phelan [the first-team coach] said I can't believe it, you used to be the one who used to refuse everybody private planes and helicopters — you've changed. I said: 'Mick, I'm nearly 66'."
So, like a fine wine, has Sir Rotten Arse mellowed? And if so, could it be because of the fact that he galavants around in Helicopters?