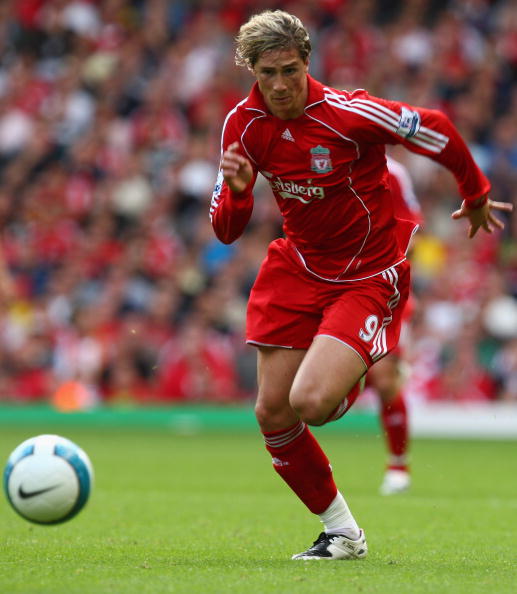 Sounds crazy, but it's not far off what we've been reading on some Liverpool forums. And now Real Madrid legend Raul, frantically trying to cover for his manager's anti-Liverpool comments, has started bigging up the Merseysiders' £21million record signing Fernando Torres.
Raul claims that Torres has found a 'new air' since joining from Atletico,
"There is a different air about him now. He looks like he's enjoying the experience.With a good coach like Rafa Benitez, and with the help of his Spanish team-mates, the process of adapting will be easier. There is no doubt he will be a huge success in the Premier League."
'El Nino' has already scored three goals this season, including two against a poor Derby but generally looked the mutts' nuts. Pace, power, close control and an increasingly calm head during the many, many one-on-one situations he finds himself in each match. Basically, he's taken to the Premier League like… well… whatever the opposite of a Fernando Morientes is.
Given he's spent most of his time playing for a crap midtable club in Spain, there'll be a lot of opportunity for Torres to grow as a footballer as Liverpool's main man up front. If he elevate his mental game to match his talent, Liverpool have themselves the striker to finally bring that title back to Anfield.
Or another Carling Cup or something.