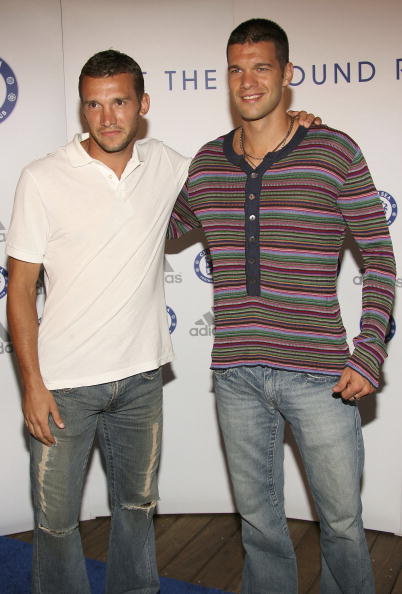 Two of Chelsea's most recent high-priced flops reared their expensive heads in the press today. The Times reports that the Kaiser, Franz Beckenbauer, has told Michael Ballack that he was a bit of a turd jockey for joining Chelsea and that he should have moved somewhere else. And what medium did the Kaiser use to contact Ballack with these opinions? Telephone, email, letter, Psychic-mind messaging?….Nope, you've guessed it – the favourite of all famous sportsmen – the Press. It may not be the most discreet messaging format but it sure gets the message across.
Beckenbauer said: "I think it was a mistake to move to that club [Chelsea]….There was a space available for his position with Manchester United and he would have fitted into their system perfectly. The same with Real Madrid. But at Chelsea his role was already filled by Frank Lampard."
Beckenbauer then turned the tables and started asking the questions and answering them himself. The Kaiser asked: "Where can he move to now?" and responded: "His first transfer opportunity is during the winter, and I hardly suppose Bernd Schuster's Madrid are interested after bringing in Arjen Robben and Wesley Sneijder."
After poo-pooing a move to Real he quickly denied that Bayern would be a good destination:
"No, that won't happen….Firstly it isn't what he wants and in all honesty we can no longer afford to pay his wages."
After publicly saying that Ballack was wrong the Kaiser turned to his softer side and offered pity for his situation. Beckenbauer said:
"Looking from afar, you get the feeling that Ballack is caught in the middle of German doctors and English club doctors….It would be regrettable if the player was made to suffer. I just hope he can get back as soon as possible."
In other expensive Chelsea-flop news the Daily Mail is running a story headlined: "Why won't you pick me? Shevchenko's plea to Mourinho". The Ukranian "striker" is still in the dark as to why he isn't featuring; Shevchenko wept and moaned:
"I've no idea why he's not playing me…I don't understand but I'll remain calm and wait for my chance."
Awww poor Sheva, perhaps it's something to do with the fact that these days you resemble Brett Angell?
These poor lambs, what will they do, all that money but never playing; sounds like absolute hell.