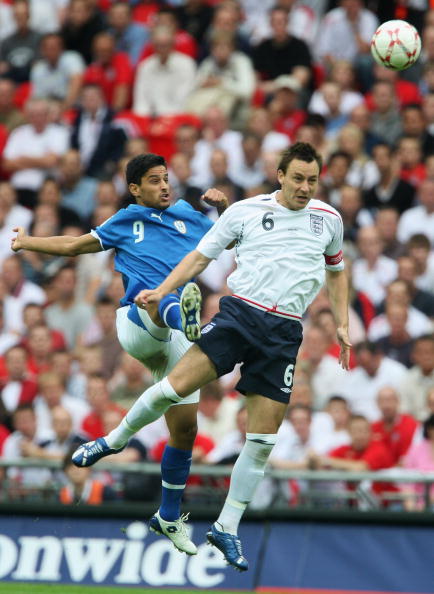 It's international week and with a crunch game against Israel about to kick off, we're just hours away from placing all blame for England's woes firmly on one or two lucky players.
The easiest target recently has been Tottenham keeper Paul Robinson as mediocre club form, coupled with even more mediocre international form, has made him an easy target. One 30 yard strike should be all it takes for the boo boys to be unleashed in the press.
But there are plenty of other players primed to be knocked down a notch or two. Micah Richards has had nothing but outrageous praise for his performances in an England shirt, which means there will be plenty of tabloid journos out there chomping at the bit to bring him down. An own goal or perhaps some kind of erroneous backpass should be all we need.
There are plenty of other easy targets, Michael Owen is still rusty and could easily miss a bevy of chances. Steven Gerrard's will-he won't-he storyline means his performance will be heavily scrutinised if he plays. While Gareth Barry is now the heavy favourite to claim a starting place if a few of the regular starters fail late fitness tests. The less said about Emile Heskey the better at this point – so look for him to score.
But our pick is Robinson. The Curse Of The Gypsies has surrounded anything and anyone who comes in contact with White Hart Lane and unfortunately we can see the Spurs keeper flapping away at a cross at some point before seeing it fired home by… let's say Yossi Benayoun.
Any other guesses?