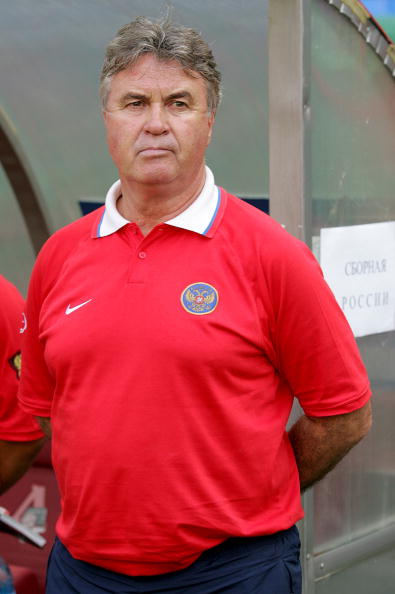 First it was defender Tal Ben Haim , 'smirking' as he trained with his Chelsea team mates, whilst predicting victory for Israel. Now it is Russia coach Gus Hiddink who has gone that little bit further; The Independent is reporting with the headline:
"Russia will deliver killer blow to England hopes, vows Hiddink"
The Independent, not usually prone to this kind of bilious hype – seems to be getting a bit over-excited with some rather pedestrian quotes.
The Dutchman outlined his predictions for the two teams that would qualify, as well as throwing down the gauntlet to England. Hiddink said:
"I think three teams are competing for it [qualification]….I wouldn't be really any good at my job if I didn't say Russia was among the two. Croatia are in the lead and they don't spoil [drop] many points. Everyone has to play everyone and it is still very complicated. From a starting point, every team wants to win. The team that I am in charge of must always go for a win."
The Independent then claimed that Hiddink left the door open for Chelsea, pending massive Mourinho bust-up, and England, Hiddink said:
" I'm a 60-year-old coach and I don't know what the future will bring….They [the Russian football federation] want me to stay regardless of results because they feel we are now on the edge of something. I haven't made up my mind yet."
International week is SO boring.